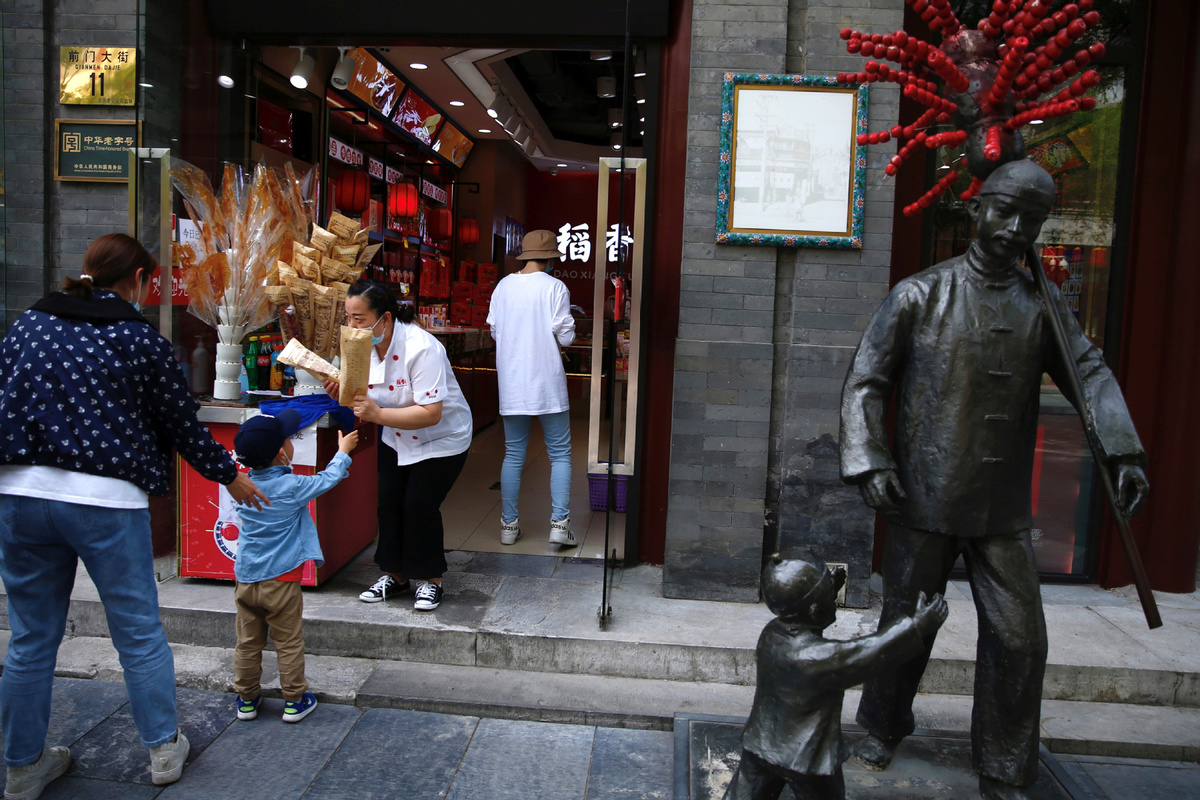 Beijing's 100 key companies raked in 3.96 billion yuan ($560 million) during the recent five-day holiday from May 1 to 5.
Sales reached 94 percent of that in the same period last year, an indicator that consumption in the capital has been warming up as the coronavirus epidemic recedes.
According to the city's Bureau of Commerce, online shopping has maintained high growth and contributed revenues of 2.14 billion yuan.
Meanwhile, the capital's culture and tourism bureau reported total revenues of 4.18 billion yuan from the tourism sector during the holiday, rising to 36 percent of revenues in the same period last year.