Financial news
Consumption phoenix may rise from the ashes
By
|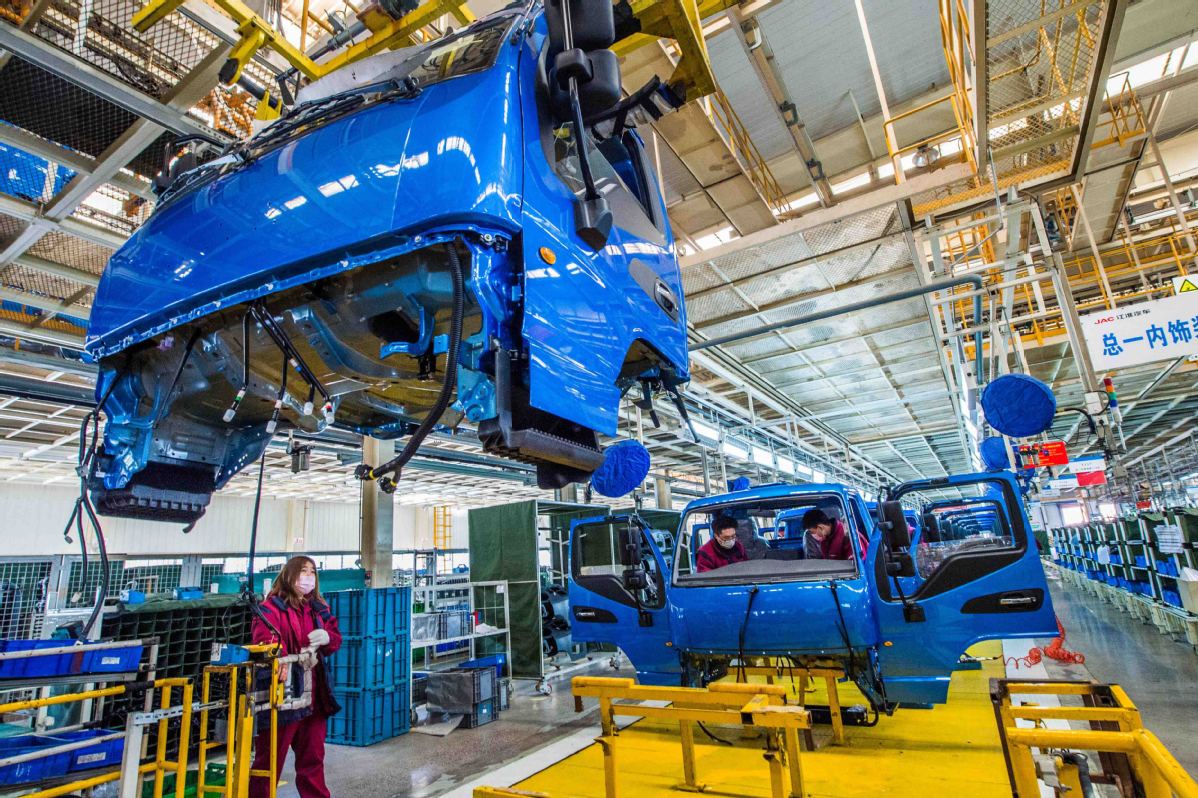 Consumer goods, catering, retail, entertainment, auto … all sense end of epidemic, prime for rebound
"Hotpot, barbecue, pizza, milk tea …"
That's an excerpt from the long to-do list of Zhao Tian, 27, a Beijingbased financial clerk. And that's also just the tongue-and tummy-related part of her plans for the post-pandemic phase. She just can't wait for COVID-19 to end.
Zhao had stayed in her 20-square-meter apartment for 37 consecutive days to March 30. "I miss so-so-so much those foods, beverages and the lively atmosphere we friends used to have at restaurants.
"I'll also get myself a fancy haircut, go shopping for a whole day, watch movies with friends at the cinemas and perhaps go in for a stress-busting massage once the epidemic ends."
As the pandemic situation seemed to be coming under control in the last week of March, consumers such as Zhao started to appear more and more at several shopping malls in metros such as Beijing.
Beijing's lifestyle hot spots like Sanlitun and Wangfujing witnessed a steady stream of people eager to re-embrace urban life. The sights of shoppers carrying bags of garments or slurping fancy milk teas from colorful straws tucked in tall plastic tumblers re-emerged.
For market experts, such sights represented harbingers of good times ahead. Some of them began mouthing buzzwords and phrases like pent-up demand, shopping rebound, consumption upgrade, and novel forms of consumption.
"We expect consumption in new forms, upgraded consumption, consumption for material or tangible things, and consumption in the services sector," said Wei Jianguo, vice-chairman of the China Center for International Economic Exchanges.
"The country's consumption will continue to progress steadily throughout the year. Retail sales of consumer goods are likely to hit 45 trillion yuan ($6.35 trillion) by the year-end, up 8 percent year-on-year."
According to consulting firm Kantar, catering, tourism and leisure activities are likely to see a huge rebound in consumption.
Kantar estimated that once the epidemic is totally brought under control and normal life is restored, 80 percent of consumers will return to dining out, 78 percent will resume traveling, and 77 percent of consumers will restart outings and consumption of entertainment.
Catering is among the segments that have already tasted the sweetness of consumption recovery. Just as well perhaps, because it is the restaurants that have been savaged the most by the pandemic.
Sales revenue of the catering business was 419.4 billion yuan in January and February, down 43 percent year-on-year.
A latest report from on-demand services platform Meituan-Dianping showed that more than 55 percent of businesses in the catering sector have resumed operations and over 30 percent of restaurants have seen a surge in takeout orders compared to the pre-pandemic period.
"We expect that our offline business will recover to normal over the next few months. It will be like that of the SARS period in 2003, when it took us three months to get back to normal revenue," said Guo Qi, president of Dayali, a restaurant known for its Peking duck dishes.
Market consultancy iiMedia predicted that the catering business is currently in a "thawing period" and will gradually "get warm" in the next few months. By June, the number of users dining out will get close to the pre-pandemic levels, it said.
"Notably, verticals and segments catering to the new generation of consumers, who have the main purchasing power these days, are likely to see consumption on the back of pent-up demand after the pandemic," said Zhu Danpeng, an independent food and beverage analyst.
Zhu noted it is entirely possible that many young consumers may have experienced restlessness, boredom and low moods due to the unusually longer confinement indoors with restrictions on their free movement. Once the pandemic ends, they will instinctively figure out where the best deals are and go chase them.
"The coronavirus outbreak has also forced a group of industries to become stronger after undergoing a round of reshuffle of strategies and focus areas," Zhu said.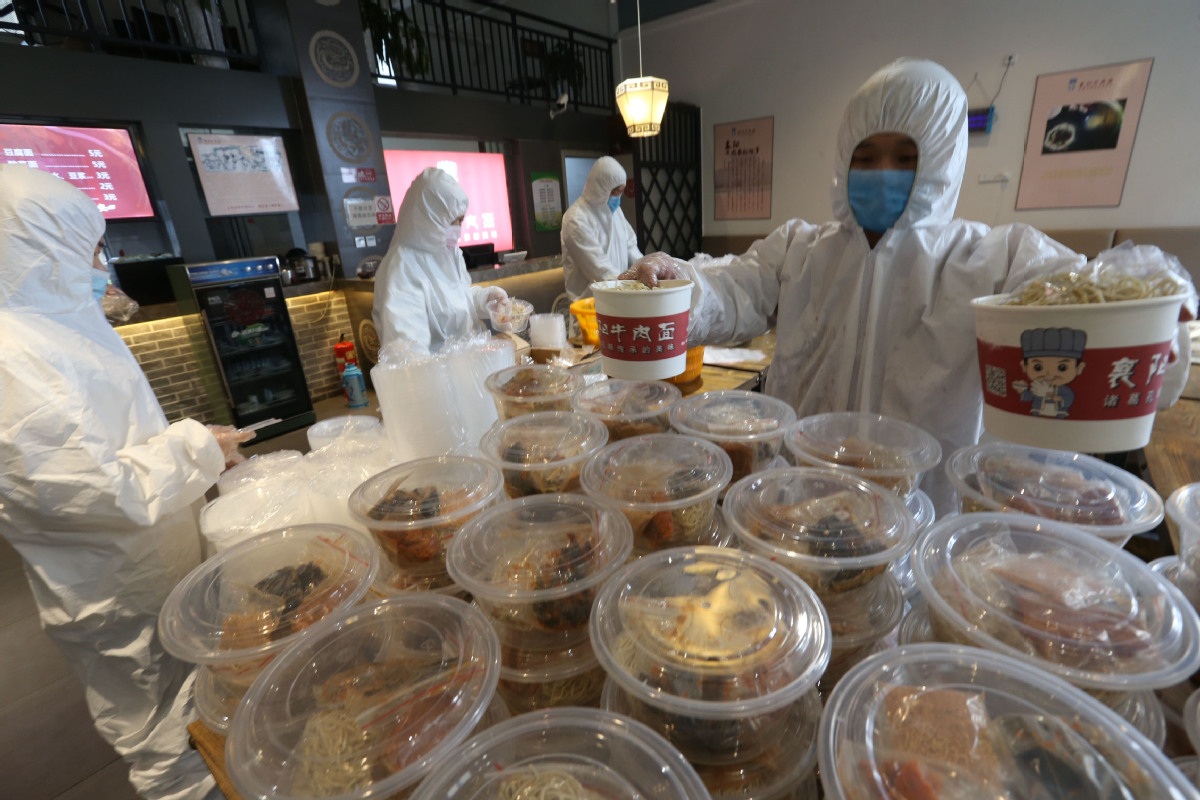 Agreed De Felip, general manager of Italian chocolate and confectionery manufacturer Ferrero, which has the second-largest market share in China after the Dove chocolate brand.
"We expect China's consumption demand to recover rapidly once the epidemic had been dealt with. Meantime, several new opportunities have emerged, such as the acceleration of omni-channel transformation and e-commerce, which are expected to generate new engagement with consumers," he said.
More industries are expected to get a boost from China's policies to drive consumption, including the direct distribution of cash coupons or discounts.
To encourage people to spend more, Nanjing, capital of East China's Jiangsu province, announced that it will offer 670,000 coupons worth 318 million yuan under a lottery-styled scheme.
Long Haibo, deputy director of innovation and development department at the State Development and Research Center, said that is not surprising as vouchers were issued in some regions after the 2008-09 Global Financial Crisis.
"Given such precedents, it can effectively unlock residents' enthusiasm for consumption and push for a short-term stimulus. It can also help quickly digest excess products and provide funds for manufacturers and merchants," Long said.
In Changsha, capital of Central China's Hunan province, local consumers are able to enjoy a discount of 0.3 percent and a 3,000 yuan subsidy for purchase of any of its 49 designated car models.
Industry experts noted that the auto industry is reviving gradually and that vehicle sales are expected to recover after the epidemic is subdued.
Volkswagen Group China CEO Stephan Woellenstein said sales of the group's vehicles are getting better on a daily basis and he expected the market to return to last year's level by May or latest by July.
Volkswagen is one of the most popular carmakers in China, with sales of vehicles under its brands ranging from Porsche to Skoda combined accounting for roughly 20 percent of the total market.
"What we see, which is no surprise, is that first-time buyers who do not have a car in their household are now rushing to dealerships wanting to buy a car," said Woellenstein.
He said that is mainly because people feel the inconvenience of travel during the epidemic outbreak.
"They want to be independent from public transportation. They are still a bit afraid of the risk of getting infected," said Woellenstein.
The China Passenger Car Association has a larger picture of the market's revival across the country.
Its statistics show that on average 16,666 passenger cars were sold daily in the first week of March, and the figure rose to 21,696 in the second week.
These figures were lower than that in the same period of 2019, but much better than February's daily average of 7,099, when the epidemic was full-blown, said Cui Dongshu, secretary-general of the association.
Cui said it seems cars are everywhere in cities, but in fact only one-third of urban families have vehicles. The number of vehicles per 1,000 people in China is around 140. In the United States, it is over 800.
He suggested that the authorities should offer a larger quota of license plates in mega cities like Beijing and cut the purchase tax.
"Whether the market can shake off the impact of the epidemic largely depends on whether we will see a rise in the percentage of first-time buyers," said Cui.
While companies pin hope on a gradual pickup in demand within the country, some industry insiders also argue that consumption may not return as quickly as expected.
They believe that the pandemic has not generated new demand. In essence, it has only delayed consumption needs, and some of them are irreversible.
"On the other hand, the pandemic has significantly reduced the income and expectations of a considerable part of the population," said Zhou Ying, an analyst from China Galaxy Securities.
"Even when the pandemic ends, they may not want to buy more as their consumption capacity has decreased and their consumption idea may have also changed," Zhou said.