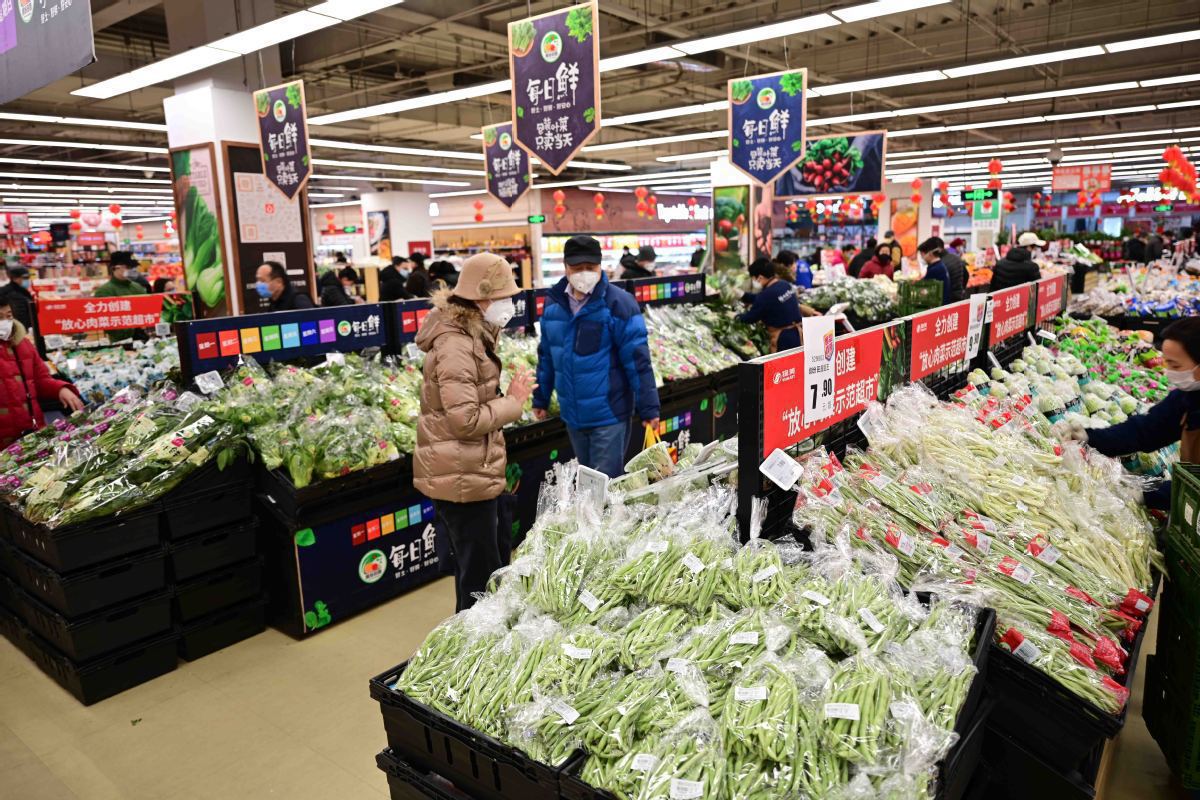 Chinese monetary authorities expect consumer inflation pressure to ease from the second quarter, with production resumption and an increase in goods supplies, with neither long-term inflation nor deflation occurring in the country.
That prediction came from Chen Yulu, deputy governor of the People's Bank of China, the central bank. He said the priority of monetary policy is to maintain stable currency, which requires price and foreign exchange rate stability.
The impact of the novel coronavirus epidemic on supply and inflation may last for a short period, but the inflation will be gradually moderate in the next three quarters after the peak of 5.3 percent in January and February, and the economy is expected to return to its potential growth rate, said Chen.
The PBOC vice-governor forecasted obvious improvement of major economic indicators from the second quarter, supported by already-issued monetary policy tools, such as re-lending and targeted cuts of the reserve requirement ratios.
The timing and intensity of monetary policy will depend on how quickly the epidemic can be controlled. The board money supply and aggregate financing growth should match, or even faster than the growth pace of nominal GDP, he said.
"It is too early to say that the global financial crisis has burst," said Chen. "It still needs time to see the effects of some countries' movements to contain the financial turbulence."
China's financial system maintained its resilience during the global market fluctuations, which also contributed to international financial stability, he added.
"China supports the G20, the International Monetary Fund and other international multilateral platforms and institutions to continue to play an active role in policy coordination and crisis relief, effectively prevent and control the impact of international epidemics, and maintain the stability of the global economy and financial markets."
The central bank will participate in global macro policy coordination, strengthen its supervision on the financial market and provide multilateral aid to developing countries hit severely by the virus, according to the PBOC official.