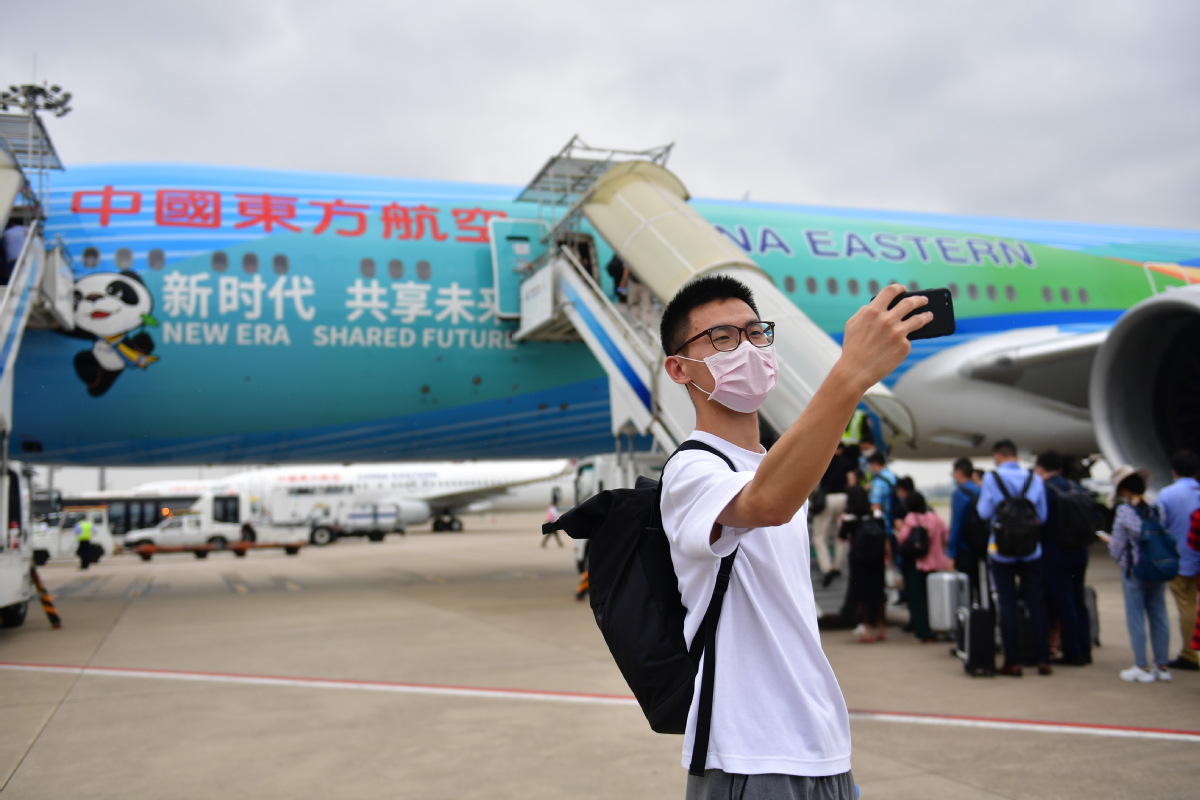 Shanghai-based China Eastern Airlines launched the world's first CIIE-themed aircraft on Thursday.
The "Jinbo Hao" aircraft made its maiden flight on the same day, departing Shanghai Hongqiao International Airport for Chengdu of Sichuan province, the hometown of the CIIE mascot Jinbao, a Chinese giant panda.
The jet is decorated with elements of the China International Import Expo and features the mascot holding a four-leaf clover.
"China Eastern has chosen the Boeing 777-300ER, which has the largest capacity, the longest range and the latest cabin facilities in our fleet, as the world's first themed aircraft for the CIIE," said Xi Sheng, vice-president of China Eastern.
Carrying messages about Chinese culture and the nation as a whole, the themed aircraft also features various CIIE elements in the cabin, including video clips and virtual reality applications.