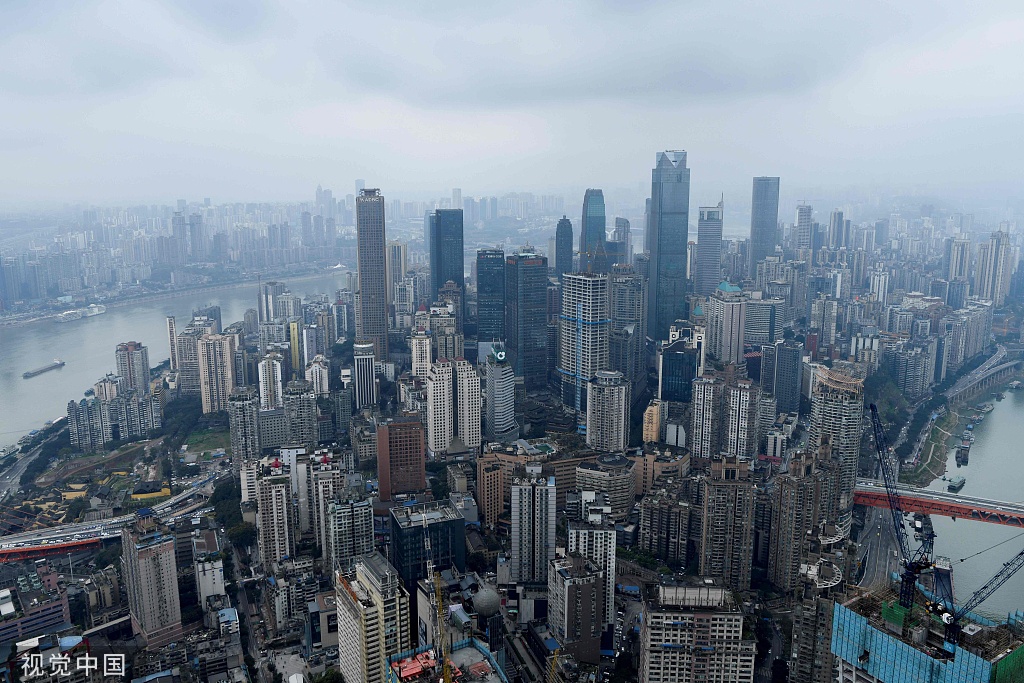 CHONGQING – Southwest China's Chongqing municipality reported an estimated 6.3-percent year-on-year growth of its gross domestic product (GDP) in 2019, according to the ongoing annual session of the municipal people's congress.
The municipality's per capita GDP last year is expected to exceed $10,000, Tang Liangzhi, mayor of Chongqing, said in his government work report delivered Saturday at the opening meeting of the annual municipal legislative session.
Tang also noted that the value-added output of the service sector grew by about 6.1 percent annually and contributed around 51 percent of Chongqing's economic growth.
Its GDP growth target for 2020 was set at about 6 percent.