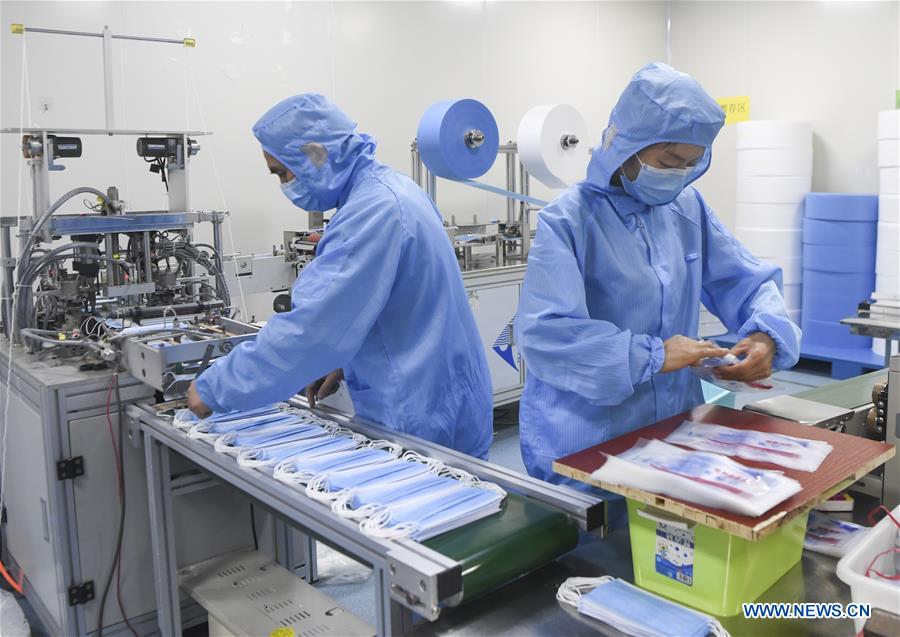 The first batch of 63 enterprises, including Chang'an Ford and Huapont Pharm, have received a total 5.03 million yuan ($719,980) in funding for epidemic prevention from the Chongqing Liangjiang New Area as of Friday.
The new area, established in 2010, is the third national development zone after Shanghai Pudong and Tianjin Binhai. It is also the first in China's interior to spearhead economic development in western regions.
Facing the severe novel coronavirus epidemic situation, Liangjiang has rolled out a series of measures to ensure work safety and production resumption, as some 150,000 workers get back to work after the long holiday.
"We've simplified the application procedures for funding to save time and ease burdens of these enterprises," said an official with the new area.
Each enterprise is entitled to funding of up to 500,000 yuan.
Chang'an Ford and its subsidiary received a total of 900,000 yuan.
"Aside from funding and designating special personnel to help us resume production, the area has helped coordinate resumption of production of upstream and downstream firms in our production chain," said Zhang Dehu, director of safety and environmental protection at Chang'an Ford.
"So far, most of Chang'an Ford's facilitating enterprises within the new area have resumed production," Zhang added.
Li Siping, deputy general manager at Huapont Pharm in the area, said aside from funding, the new area has helped coordinate the supply of 35,000 surgical masks, among which 15,000 were given for free by the new area.
Seventy-five percent of companies and factories in the area planned to restart production gradually beginning Feb 10, and the rest will do so by the end of the month.