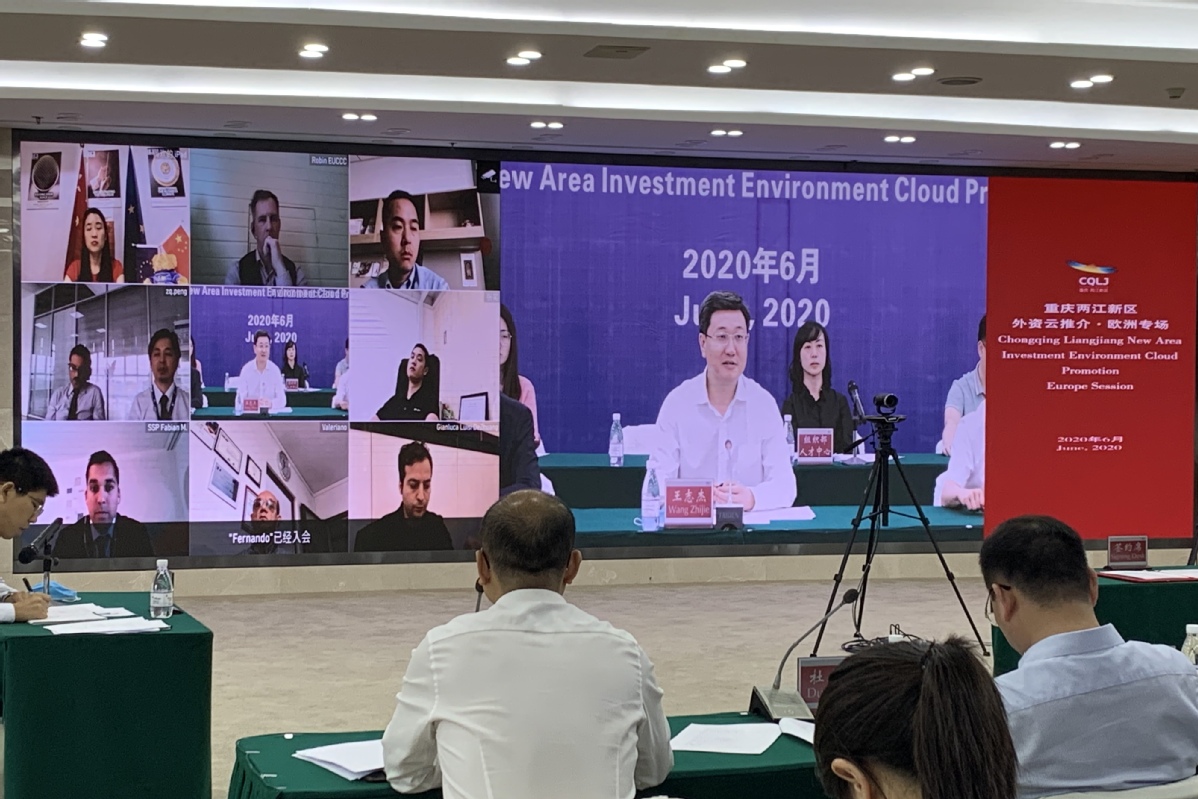 Liangjiang New Area in Chongqing held an online investment promotion event for European investors on Wednesday that aimed to expand investment channels.
More than 50 companies and institutions from European countries were invited to attend the event.
According to the investment invitation and cooperation bureau of Liangjiang, the event showcased the industrial development, investment environment and supporting policies available in the Liangjiang area.
Representatives of UFI Filter Group, Decathlon, the Italian Chamber of Commerce and D'Andrea and Partners Legal Counsel in Chongqing shared their investment experience via short videos.
"We built a new facility in Chongqing's Liangjiang at the Sino-Italian industrial park," said Simone Trazzi, chief operating officer of UFI Filters Group Asia-Pacific. "During the difficult time of the COVID-19 epidemic, the policies of Chongqing and Liangjiang New Area helped us get back and restart in a very short time. We believe that we will have a bright future in Chongqing."
During the event, Chongqing Liangjiang New Area Development and Investment Group signed a strategic cooperation agreement with the European Chamber of Commerce in China, aiming to provide better services for European enterprises and create international cooperation channels with Europe.
With economic globalization and regional economic integration, trade exchanges and cultural communications between the new area and European countries have become closer. About 15 percent of the foreign-invested enterprises in the area come from Europe's automobile manufacturing, software, information technology, food, catering, import and export business services sectors.
The new area, established in 2010, is the third national development zone after Shanghai Pudong and Tianjin Binhai. It is also the first in inland China, with the goal of spearheading economic development in western regions.
As of the end of 2019, 158 Fortune 500 companies had settled in Chongqing Liangjiang New Area.