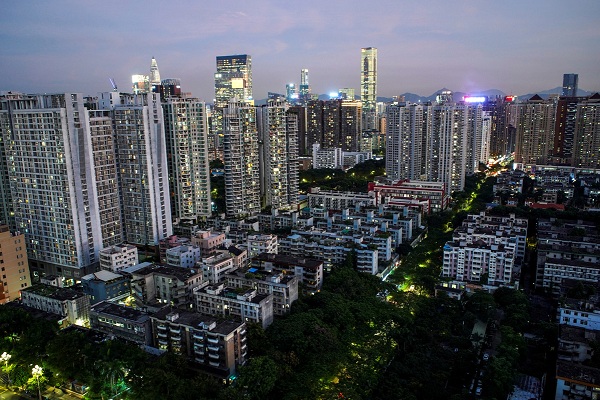 ISLAMABAD — The Chinese economy would gradually return to positive territory after reporting negative GDP growth for the first quarter, according to Yaseen Anwar, a former governor of Pakistan's central bank.
Commenting on the 6.8 percent year-on-year drop China officially announced in its gross domestic product in the first quarter of this year, the banker said the reported January-March period was "the peak time of the (COVID-19) outbreak, but China has a robust economy and with the restart of the economic activity, the country will go back to a positive trajectory, gradually."
While coordinated efforts guided by government policies are expected to help the Chinese economy recover quickly, Anwar said, "the greatest achievement of China lies in controlling the virus spread in a timely manner."
This achievement, he said, "is the greatest victory for its economy because after defeating the virus things have already started getting back into place, unlike the developed countries who are still struggling to control the disease's spread."
China's manufacturing sector has already rebounded, helping maintain jobs, Anwar said.
"China has very huge resources at its disposal and which have not been utilized to its optimum potential, and the fiscal resources will be used in its toolkit that will involve tax reductions and other bond issuance necessary for meeting the country's expenditures," Anwar said.
"On the monetary side, China has huge resources of the People's Bank of China, and those related to the open market operations of reducing its reserve requirements for the banking sector," Anwar said.
He said he believes that "These both fiscal and monetary measures will be used actively to rejuvenate those areas where aggregate demand or consumption will be stimulated again."
Concerning a low demand for Chinese products due to lockdowns worldwide, the expert noted that at the moment the slowdown of global demand is impacting the Chinese economy and will also impact its current account that has been in surplus for years.
"The demand from the rest of the world will be slowing down so its exports will be hurt. However, the positive side is that the oil price has taken a big hit and China is a large importer of oil, and as a result, its costs will be lower in terms of input costs for oil-related products that it is needed for its manufacturing sector," Anwar said.
He said he thinks that "the Chinese economic structure is still going to be very competitive in terms of this low-cost production."
"China being the factory to the world holds a great value right now" as "China's opening up gets faster," he said.