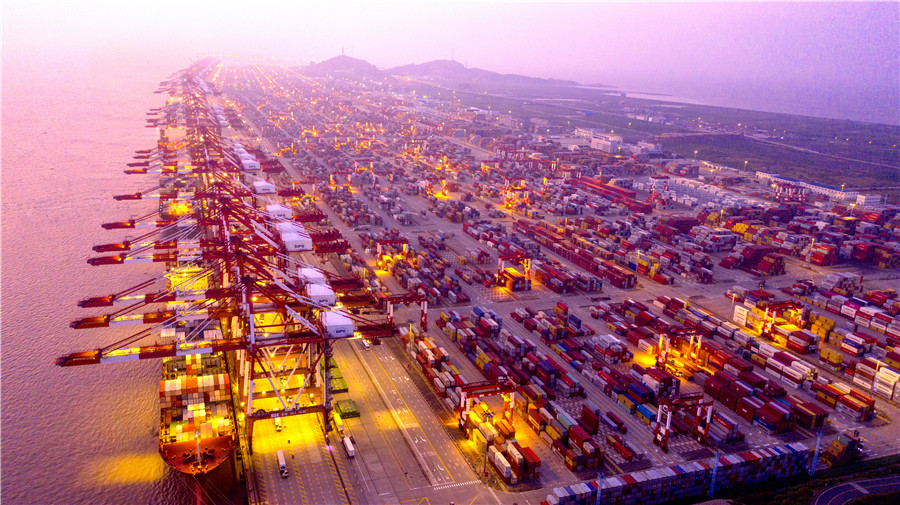 NEW YORK – The Chinese economy is in a good position for future growth as the country is making headway in further reform and opening-up at an appropriate pace, a senior US economist has said.
"China is in a quite strong position," Albert Keidel, a senior fellow at the Atlantic Council, a US think tank, told Xinhua in a recent interview while commenting on China's economic performances.
China's urbanization will continue to drive economic growth, as it "gives a lot of potential for investment in infrastructure and potential investment in education," said Keidel, a former senior economist at the World Bank's Beijing office.
China has been taking various measures to boost urbanization and ensure that residents can enjoy improved basic public services and social security.
The proportion of urban population to total population stood at 60.6 percent in China at the end of 2019, up 1.02 percentage points year-on-year, official data showed on Sunday.
Meanwhile, Keidel said China's policy orientation of opening up its financial sector while managing risks "is on the right level in the right direction."
"I'm in favor of and encourage its current policy direction," which is conducive to maintaining financial stability while widening opening-up, he added.
China has introduced a raft of opening-up policies in the banking and insurance sectors over the last two years, including expanding the business scope of foreign-invested firms and easing market access.
The veteran US economist also spoke highly of China's institutional strength in creating synergy between government and market and underpinning economic resilience.
"I am very encouraging of the mix between market and government. I think it's essential, so that those reforms can go ahead gradually," said Keidel.