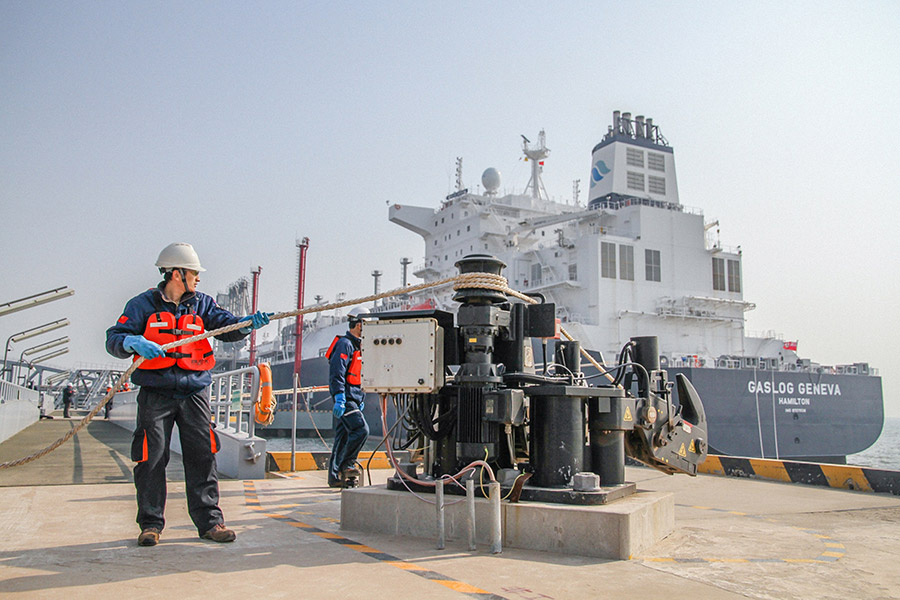 TIANJIN – The northern Chinese port city of Tianjin saw its foreign trade increase by 23.8 percent year-on-year to more than 73.2 billion yuan ($10.5 billion) in June, local authorities said.
Among the total, the import value was 43.95 billion yuan, up by 26.3 percent year-on-year, while the exports reached 29.27 billion yuan, up by 20.3 percent over the same period last year, said the Tianjin Municipal Bureau of Commerce.
In the first half of this year (H1), foreign trade, affected by COVID-19, went down by 3.4 percent year-on-year to about 345.6 billion yuan in the city, it said.
Tianjin's foreign trade performance in H1 beat expectations as the city took a slew of supportive measures such as taxes and fees reduction to cushion the impact of the novel coronavirus outbreak, said Zhao Yixuan, an official with the municipal commerce bureau.