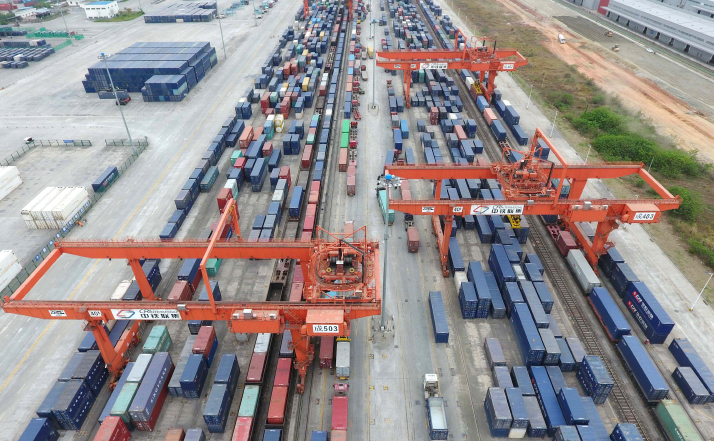 BEIJING – China"s rail freight transport volume, a broad indicator of economic activity, rose 7.3 percent year-on-year in August, according to the China Railway Corporation.
Railways carried 308 million tons of freight last month, 21.02 million tons more than the previous year, data from the company showed.
During the period, revenue from rail freight transport grew 4.2 percent year-on-year to 34.4 billion yuan ($5.03 billion).
The company said it will improve transportation efficiency and service quality to cope with the new pattern of domestic and external dual circulation.