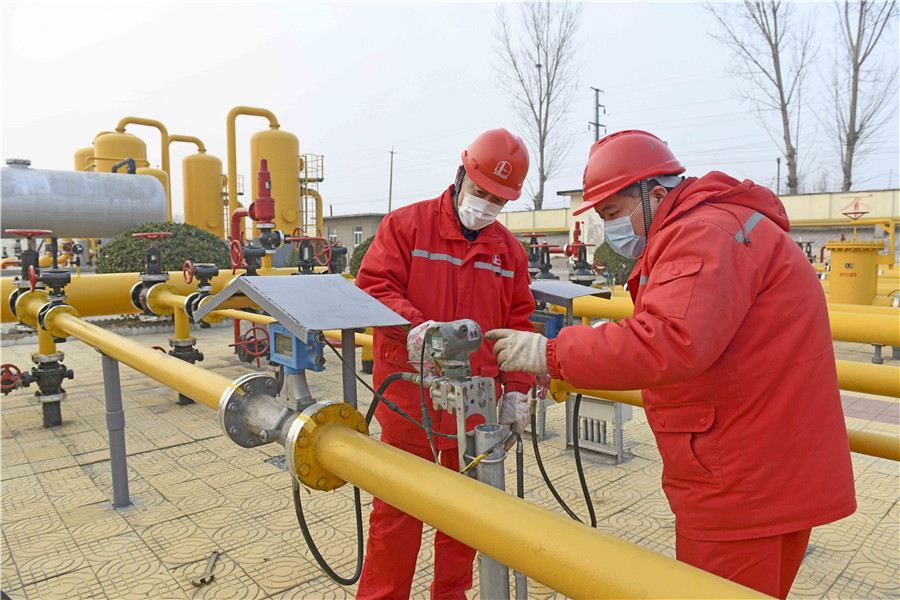 BEIJING — China's production of natural gas and crude oil kept growing in the first two months, according to data from the National Bureau of Statistics.
Domestic crude oil output rose 3.7 percent year on year to 32 million tonnes from January to February, while imports increased 5.2 percent from a year earlier to 86.09 million tonnes.
Some 99.19 million tonnes of crude oil were processed during the two months, down 3.8 percent year on year.
The country's natural gas production posted a faster growth, with domestic output rising 8 percent to 31.4 billion cubic meters. Imports hit 17.8 million tonnes, up 2.8 percent year on year.