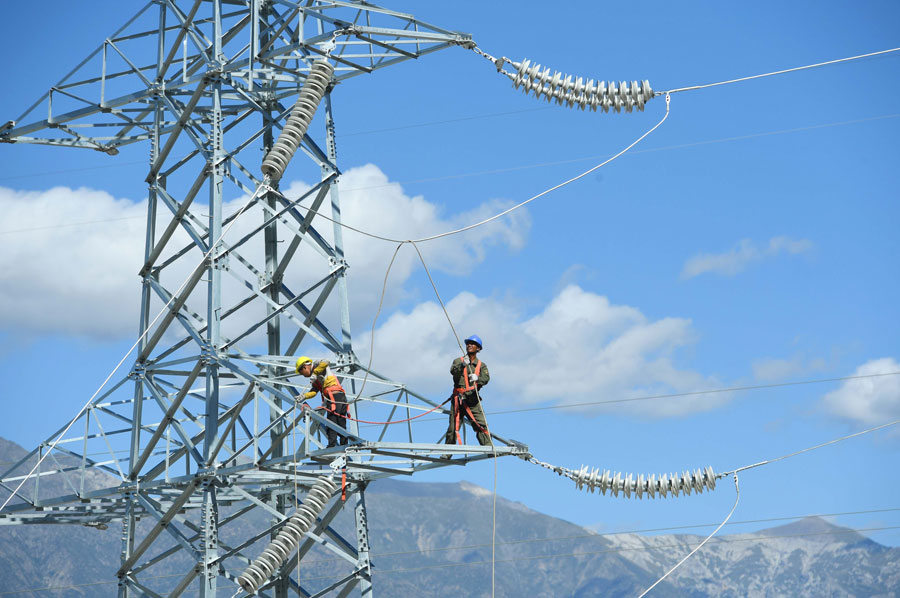 BEIJING – China's power generation rose 4 percent year-on-year in October, slower than the 4.7-percent rate recorded in September, official data showed.
Power generation hit 571.4 billion kWh last month, according to the National Bureau of Statistics (NBS).
A breakdown showed that coal-fired electricity generation saw a slower growth in October, rising 5.9 percent year-on-year. Hydroelectricity fell 4.1 percent, as compared with a drop of 1.1 percent in September.
Nuclear and solar power both recorded a slower increase of 5.4 percent and 3 percent, respectively, while wind power returned to growth, jumping 10 percent year-on-year.
In the first 10 months of 2019, power generation increased 3.1 percent year-on-year to 5.9 trillion kWh, NBS data showed.