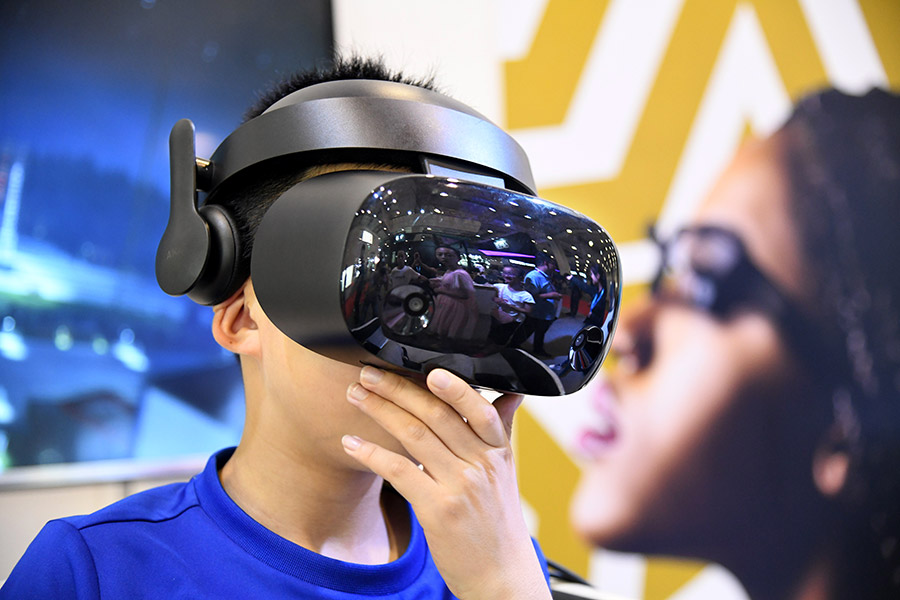 China ranks second globally in terms of new economy development,said a report issued by the Chinese Academy of Social Sciences on Dec 17.
The concept of new economy, which refers to the application and development of information technology in industrial fields, was first advanced in the US. Nowadays it refers to a new economic form that is supported by new technology and new industrial revolution.
Based on this definition, the research team of China Industrial Competitiveness Report 2019 created a new economy index that evaluates six major aspects of new economy: network, digitalization, intelligentalization, greenization, globalization and innovation. The index studied the new economy development situation in 47 countries from 2015 to 2017. And according to the index, China ranks only second to the US among these countries.
"We have divided these 47 countries into three groups," said Zhang Qizai, the main author of this report and deputy director of Institute of Industrial Economics, CASS. "In every aspects of new economy, the US is undoubtedly the superpower globally, but China has performed well in recent years and leads the second group."
China has achieved great progress in various industries of new economy. China is the world's largest new energy vehicle production country and new energy vehicle market. According to the report, in 2018 China produced more than 35 percent of the world's new energy automobiles, and China's new energy vehicle market accounted for 54.6 percent of the total global market.
"In terms of new energy automobile, China has strong advantages in policy support, industrial scale, market scale and supporting industries", said Bai Mei, a research fellow of Institute of Industrial Economics, CASS.
Platform economy refers to a new economic system that is based on digital technology and supported by network platform, which also plays a key role in the rapid development of China's new economy.
"Among top 10 globally listed companies with highest market value, seven are platform enterprises, and two of them are Chinese enterprises," said Guo Jingzhu, another author of the report, "China's giant platform enterprises emerged rapidly during the 13th Five-Year Plan(2016-20)period, among which there are 20 platform enterprises with a market value of more than $10 billion."
As new economy becomes increasingly important in industrial and economic competition among countries, it is of great significance to promote new economy development in the context of globalization.
"New economy provides a strong technological basis for us to achieve cooperation, mutual benefit and win-win," said Zhang Qizai, "and we should promote a more inclusive global economic governance mechanism to support the development of new economy in the future."