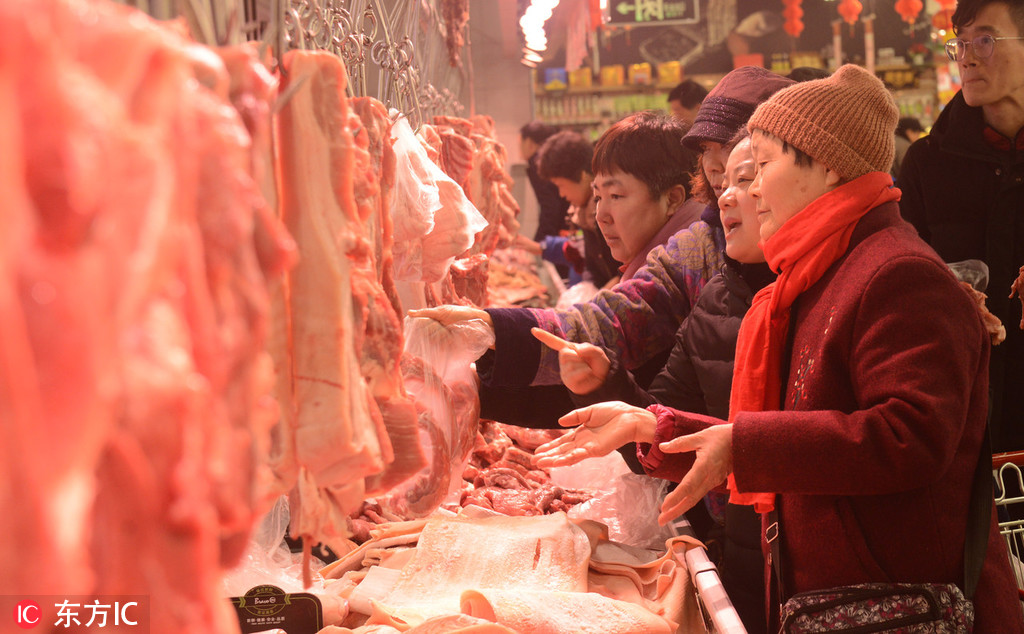 China's meat imports jumped 42 percent year-on-year to 5.49 million metric tons between January and November this year, according to data released by the General Administration of Customs.
In the meantime, the imports of pork and minced pork logged a 66 percent and 3.5 percent year-on-year growth to 1.84 million tons and 1 million tons, respectively.
Meat imports surged 82 percent year-on-year to 644,000 tons in November, according to the customs data.
To ensure the country's supply of pork and other meat products, the GAC said it will actively expand diversified sources of imports, accelerate the entry of pork, other meat and aquatic products, and expand the sources of imported meat products and substitutes.
It also will work with other government branches to prioritize imported pork and chilled meat in customs clearance inspections and release it at various ports across China.