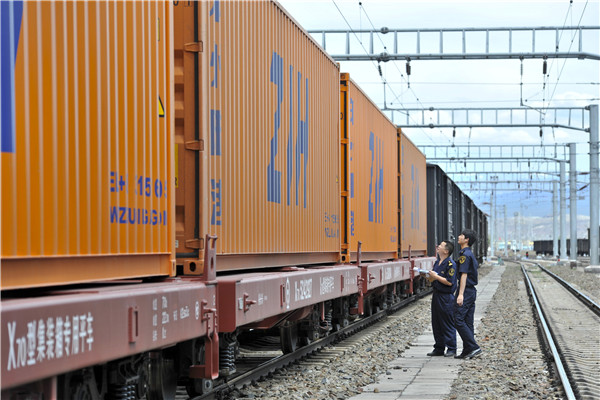 URUMQI – Alataw Pass, a major rail port in Northwest China's Xinjiang Uygur autonomous region, has seen a booming cross-border e-commerce retail export business this year.
In the first quarter, a total of 287,400 e-commerce parcels, worth about $520,000, have been delivered via the land port to EU countries, including Belgium and Germany, according to the Urumqi Customs.
Alataw Pass launched the cross-border e-commerce retail business on Jan 21, exporting toys, furniture, clothing, daily necessities and other goods.
Parcels delivered by train through the port takes half of the time of shipping. During the epidemic prevention and control period, the logistics cost is nearly 70 percent lower than that of air transportation.
It is estimated that more than 20 million cross-border e-commerce parcels will be exported to EU countries through Alataw Pass this year.