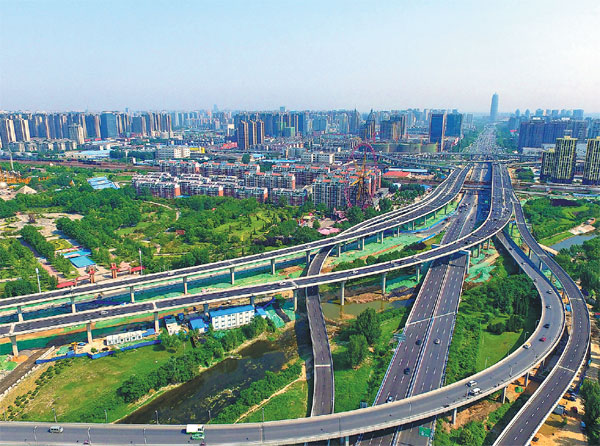 ZHENGZHOU — Central China"s Henan province saw its foreign trade grow 2.4 percent to more than 377.1 billion yuan ($56.5 billion) in the first three quarters, customs data showed.
Henan's export volume reached 231.9 billion yuan from January to September, down 2.4 percent year-on-year, while imports totaled 145.2 billion yuan, up 11.3 percent, according to Zhengzhou Customs.
Henan continued to deepen trade cooperation with the European Union (EU), the Association of Southeast Asian Nations (ASEAN) and Latin America. In the period, the province's import and export volume with the EU (not including the UK) reached 53.6 billion yuan, surging 52 percent year-on-year.
In terms of imported and exported goods, mobile phones are the single commodity with the largest export volume, while integrated circuits are the commodity with the largest imports, according to the customs.