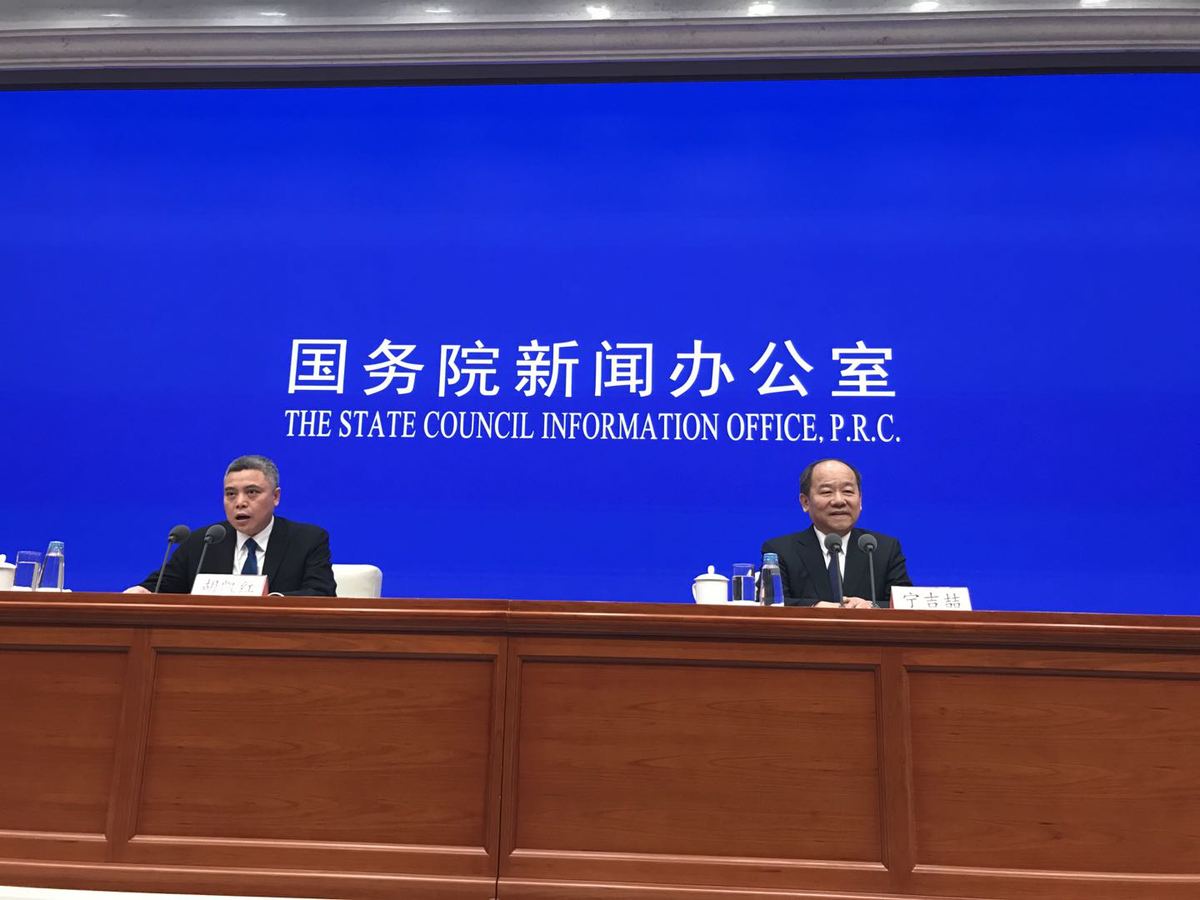 China's year-on-year GDP growth reached 6.1 percent in 2019, compared with 6.6 percent in 2018, the National Bureau of Statistics said on Friday.
Growth in the fourth quarter was 6.0 percent, the same as the third quarter.
The country achieved its economic growth target of 6 to 6.5 percent set for the whole year of 2019, and registered an annual GDP of 99.0865 trillion yuan ($14.4 trillion).
China's per capita GDP reached $10,276 in 2019, Ning Jizhe, head of the NBS said at the news conference on national economic performance.
Despite the easing, the national economy was generally stable in 2019 with main projected targets for development achieved, laying a solid foundation for completing the building of a moderately prosperous society in all aspects, said the NBS in a statement.
The country registered a 5.7 percent industrial output growth last year, compared with 6.2 percent in 2018.
Fixed-asset investments expanded by 5.4 percent year-on-year in 2019, versus 5.9 percent growth for the previous year.
Retail sales increased in 2019 by 8.0 percent year-on-year, down from 9.0 percent in 2018, the NBS said.
China's surveyed urban unemployment rate nationwide was 5.2 percent in December and was kept between 5.0 percent and 5.3 percent for the year, the bureau said.
The NBS also said that the economy faces mounting downward pressure, and the country will take coordinated steps to ensure steady economic growth, the bureau said in a statement.