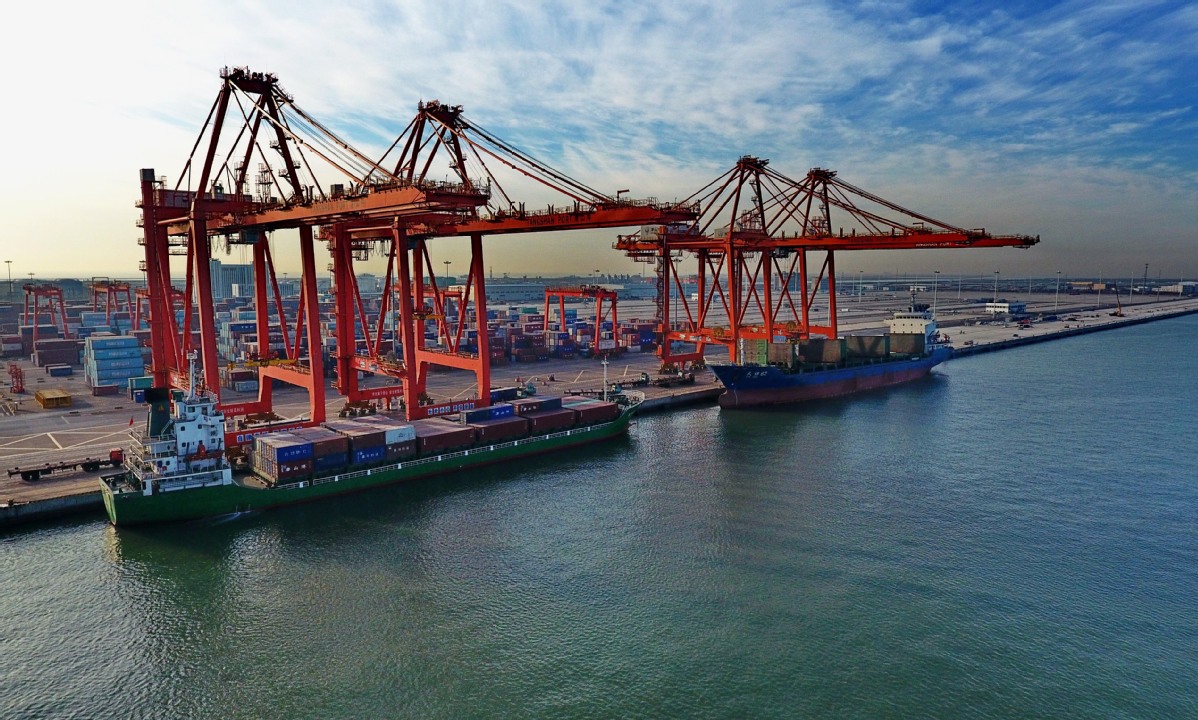 China's foreign trade volume in 2019 stood at 31.54 trillion yuan, growing 3.4 percent year-on-year, data released by the General Administration of Customs show.
The country's exports rose by 5 percent to 17.23 trillion yuan and imports grew by 1.6 percent to 14.31 trillion yuan last year, while its trade surplus increased by 25.4 percent to 2.92 trillion yuan.
In the meantime, the European Union, ASEAN, the United States and Japan remained China's top four trading partners.