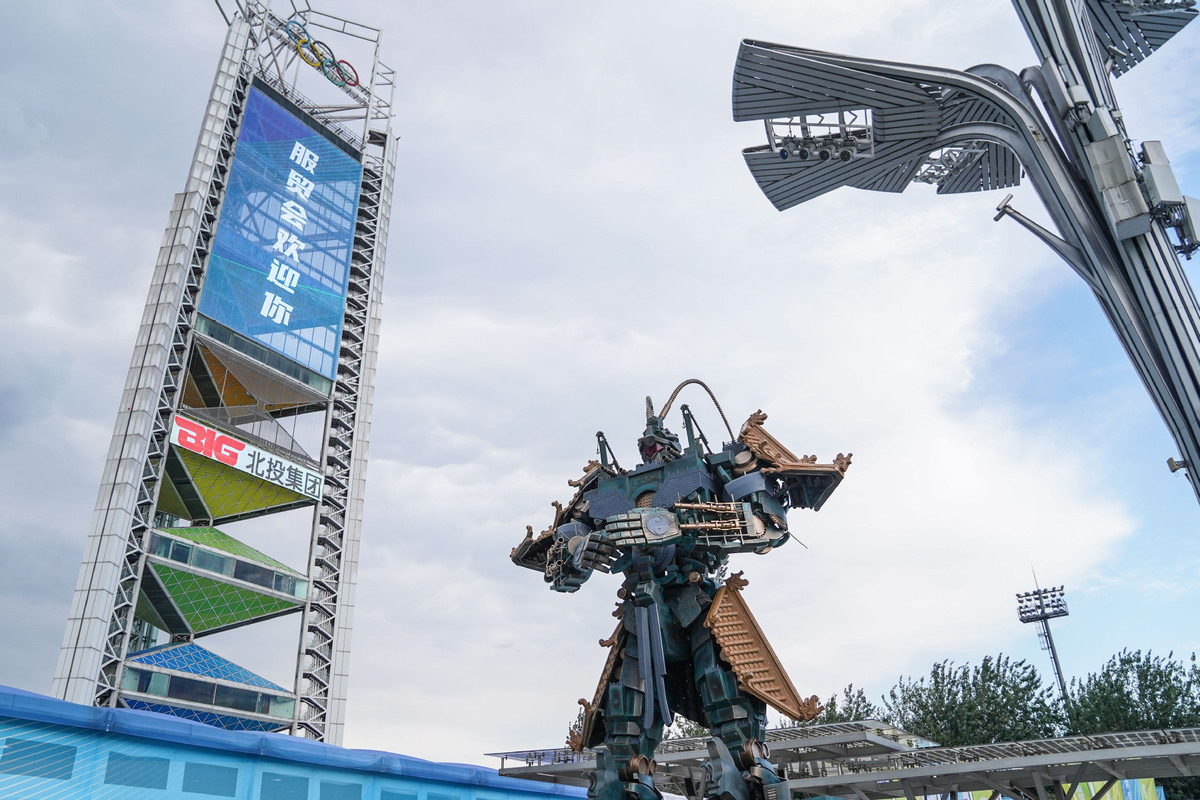 BEIJING – The China International Fair for Trade in Services (CIFTIS) scheduled to kick off Friday in Beijing is the first major international economic and trade event held offline in China since the outbreak of the COVID-19 pandemic.
China"s accelerating development of services trade will provide huge market and rich opportunities for cooperation for countries worldwide, and boost global economic recovery as the pandemic has dealt a heavy blow to the world economy, analysts and scholars have said.
CONFIDENCE IN RECOVERY
In the context of the complex international trade situation amid the pandemic, an international trade fair of such a scale in China is prominent and of great significance not only for China, a country that has managed to control the epidemic at an earlier date.
Peter Bakker, president and CEO of the World Business Council for Sustainable Development, said that the Chinese government responded appropriately when faced with the COVID-19 crisis.
Through this exhibition, people expect to see how China has responded to the crisis and made efforts for economic recovery, he said.
Gamal Bayoumi, head of the Cairo-based Arab Investors Union, told Xinhua that in recent years, despite the rise of global trade protectionism, China has been committed to promoting international trade.
With the epidemic hitting most economies in the world, China's holding of the CIFTIS will bolster confidence in global economic development, he said.
Calling the event an ambitious one, Jan Zahradil, chairman of the EU-China Friendship Group in the European Parliament, said that the CIFTIS will send a positive signal to the world that, despite some negative effects of the novel coronavirus pandemic, countries like China can still seek a path to recovery, expand international cooperation, and activate foreign trade.
Jose Luis de la Cruz, director of Mexico's Institute for Industrial Development and Economic Growth, said that the CIFTIS will facilitate trade and exchanges among countries, promote integrated development of world trade services, and provide new options for global trade.
It will also promote the resumption of work and production in various countries and alleviate global economic losses caused by the epidemic in a timely manner, he added.
Gustavo Girado, a professor at Argentina's National University of Lanus, said that the pandemic has brought huge challenges to global trade, and with global activities drastically reduced, trade in services concerning digitization and communications is crucially important.
Farid Murad, vice-president of the Federation of Sao Paulo Trade Associations, said that a sucessful CIFTIS will reveal a new path for countries around the world to resume economic development in the post-pandemic era, and promote economic and trade cooperation among countries worldwide.