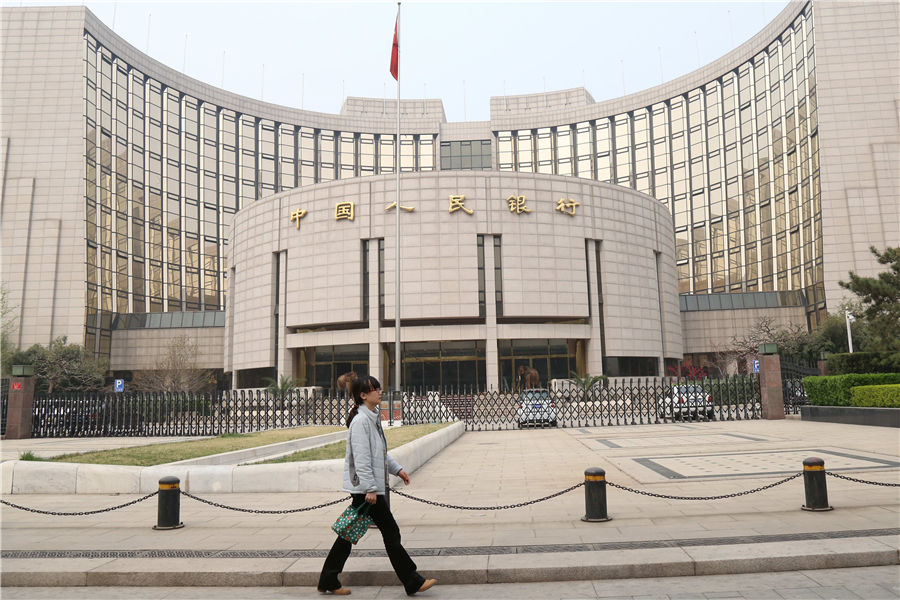 China's financial authorities released a notice on the disposal of corporate bond defaults on Friday in an effort to resolve financial risks and step up punishment for debt evasion and other illegal activities in the country's bond market.
The notice underscored the authorities' intent to steadily push the disposal of corporate bond defaults through market and rules-based approach and to effectively contain financial risks amid slower economic growth.
Financial authorities have pledged to raise the efficiency of bond default disposal by introducing more market-oriented mechanisms and vowed to strengthen regulation on intermediary agencies including bond underwriting and credit ratings agencies and ordered them to effectively carry out due diligence, according to a statement jointly issued by the People's Bank of China, the National Development and Reform Commission and the China Securities Regulatory Commission.
The regulators also ordered bond issuers to strictly fulfill their obligations including information disclosure and to actively pay off their debts.
The rules also highlighted the necessity to improve the regulatory coordination and step up law enforcement and punishment of illegal activities including debt evasion.
The issuance of the notice came as China's economy is facing growing headwinds from domestic and external uncertainties. The financial regulators have been paying close attention to the development of the country's corporate bond market to fend off financial risks as there are chances of a rise in corporate debt defaults next year.
Liu Guoqiang, vice-governor of the PBOC, said at a recently held meeting that regulators will push market liquidation, maintain order in the bond market and work to ensure that the bond market plays a better role in providing funding for companies.
Zou Lan, head of the financial market department at the PBOC, said at the meeting that default cases may continue to rise next year and the risks are higher in low-quality private firms, property developers that are highly reliant on unconventional financing channels and local government financing platforms.
Zou said that China's overall debt default rate is not high but it is growing at a faster pace, and it is necessary to raise the efficiency of default disposal as the low efficiency has hurt investors' confidence and weakened their investment enthusiasm in the bond market.
China has the world's second largest bond market with its total value reaching nearly 100 trillion yuan ($14.3 trillion). The value of the Chinese corporate bond market has exceeded 20 trillion yuan, according to regulators.
Yi Huiman, chairman of the China Securities Regulatory Commission, the country's securities watchdog, said earlier that the regulator will strengthen the regulation on corporate bond issuance, prevent excessive financing and strictly control risks.