China has unveiled its newest high tech destroyer during Tuesday's 70th anniversary of the Chinese PLA Navy's founding, in an event witnessed by naval delegations from some 60 countries around the world gathered at the eastern port city of Qingdao.
President Xi Jinping reviewed the major naval parade which further had the direct participation of nearly a dozen regional navies, including Japan, Australia, and the Philippines. In hosting the major exercises, China is using the opportunity to both flex its muscle amid heightening tensions with the US in the East and South China seas, and show off its new generation of guided-missile destroyers.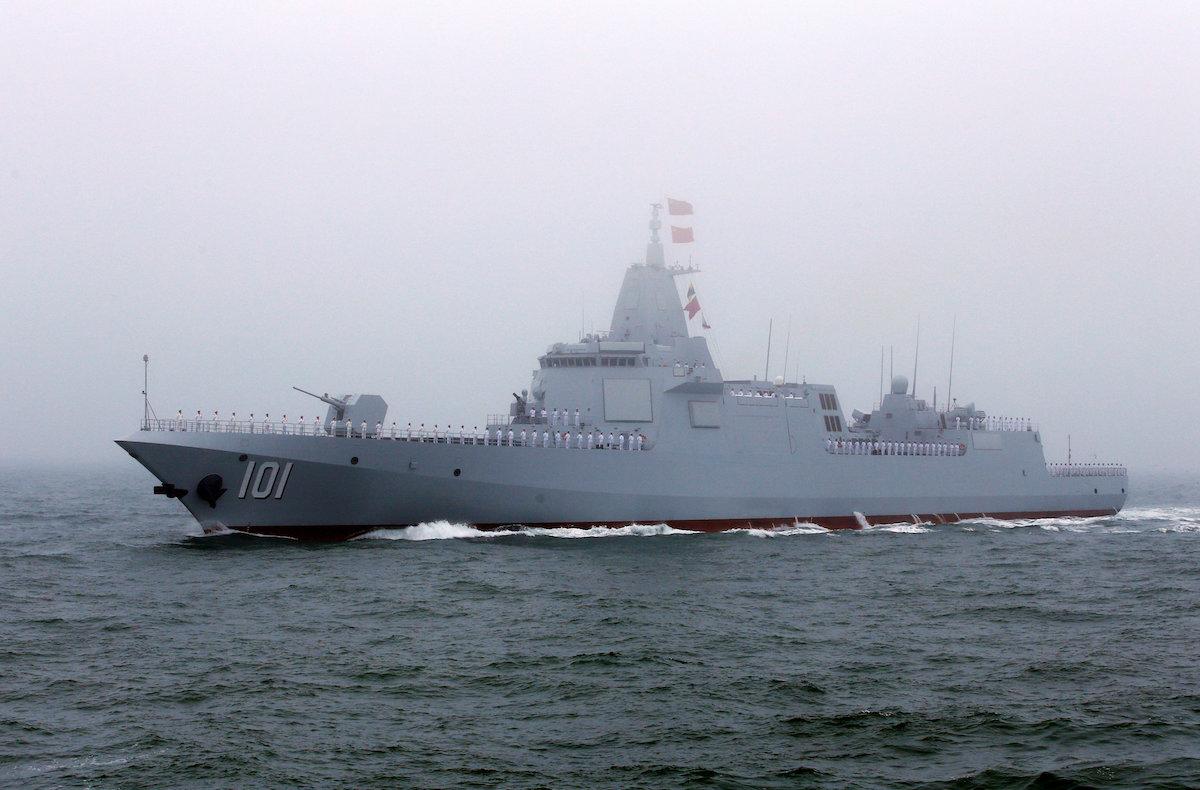 China's navy has been a major focal point and beneficiary of Xi's push for rapid modernization, which has shifted priority away from a conventional infantry in order to create a more high tech and agile force. 
The PLA navy has been rapidly growing since 2000, a year ago surpassing the United States' own in size, and compliments an already huge over 2-million strong PLA troop fighting force.
Reuters summarized Tuesday's naval parade scene as follows:
After boarding the destroyer the Xining, which was only commissioned two years ago, Xi watched as a flotilla of Chinese and foreign ships sailed past, in waters off the eastern port city of Qingdao.

"Salute to you, comrades. Comrades, thanks for your hard work," Xi called out to the officers standing on deck as the ships sailed past, in images carried on state television.

"Hail to you, chairman," they replied. "Serve the people."
In all, 32 Chinese warships are participating the anniversary exercises, including the Liaoning aircraft carrier and nuclear subs, along with destroyers, frigates, landing ships, auxiliary ships.
Air assets deployed as part of the exercise also include bombers, fighters, carrier-based fighters, and carrier-based helicopters engaged in flyovers. 
The 70th anniversary exercise appeared an occasion for Beijing to reassert its own vision of "freedom of navigation" and maritime security issues with "major naval leaders" from the region at a time when the US is challenging Chinese territorial claims.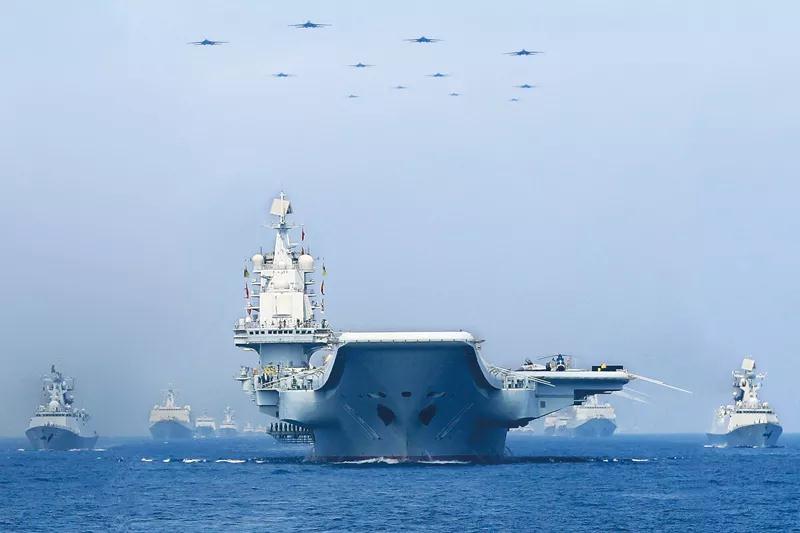 Other regional powers sent some of their advanced warships to showcase, such as a stealth guided-missile destroyer of the Indian Navy, INS Kolkata, and the Russian Caliber cruise missile-equipped frigate, the Admiral Gorshkov.
Noticeably absent from the naval parade and exercises, however, was China's first domestically produced aircraft carrier, the Type 001A, reported to still be undergoing sea tests before its official future launch. 
And though older submarines were present, China did not showcase its new nuclear submarines as previously promised, according to footage aired on state television.