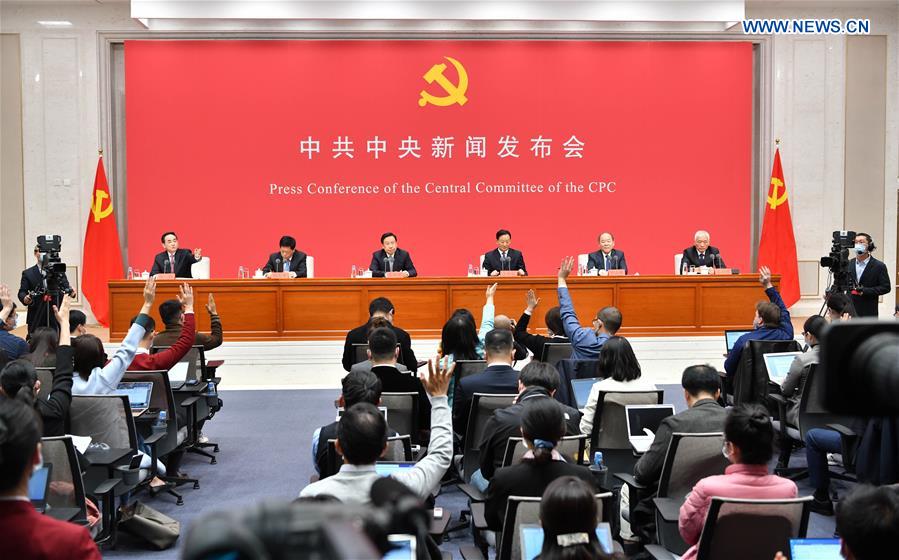 China will focus more on maintaining the stability of macroeconomic policies to anchor market expectation, as part of the nation's efforts to confront lingering challenges in the next five years, the top economic planner said on Friday.
"We will place more emphasis on promoting the stability of policies and market expectation, as well as on smoothening economic circulation," said Ning Jizhe, vice-minister of the National Development and Reform Commission.
Policymakers will work to better coordinate the targets of achieving reasonable economic growth, adding new jobs, and stabilizing price levels, Ning said at a news conference introducing the spirit of the Fifth Plenary Session the 19th Central Committee of the Communist Party of China.
Cross-cycle macro adjustments will be improved, with better designs of policy direction, focus, strength and pace, he said, adding that the country must properly counter the protracted challenges in the next five years.
The country faces a complex external environment with rising unilateralism and protectionism, while weak links in the domestic economy like the unbalance of development remain, Ning said.
China must coordinate domestic and international factors, and pursue development while ensuring security, to resolve all kinds of risks in the upcoming 14th Five-Year Plan (2021-25) period, Ning said.
The NDRC will formulate the quantitative targets and indicators for the period in line with the session's spirit, which the country's top legislature will review next year, he added.