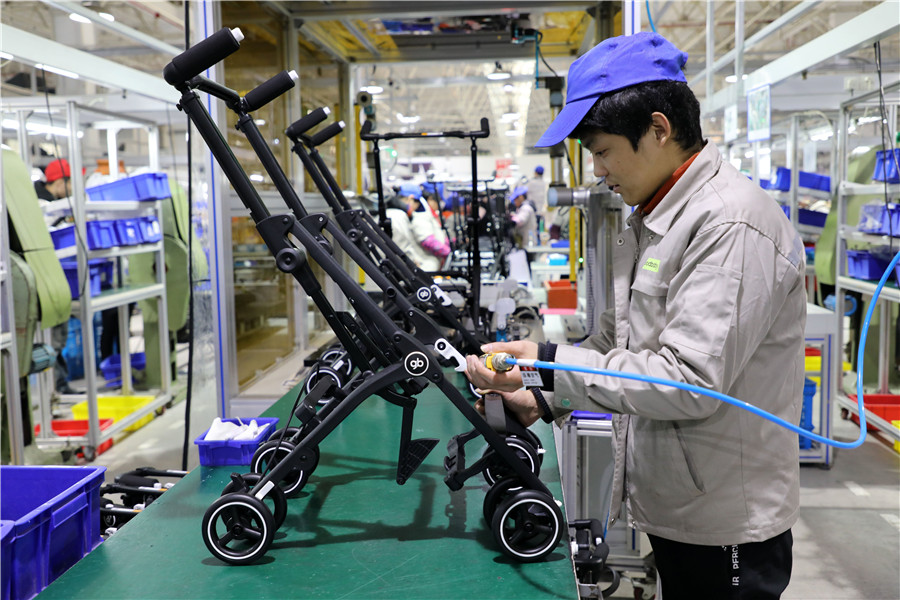 BEIJING – China issued a guideline on Tuesday to speed up the cultivation of shared manufacturing, amid efforts in promoting high-quality development of the manufacturing sector.
The move, an important measure to optimize resource allocation and improve output efficiency, also meets the requirement of fostering and expanding new growth drivers, said the guideline released by the Ministry of Information and Technology.
The guideline, stressing coordinated development, suggests capability sharing in the areas of manufacturing, innovation and service.
By 2022, some 20 shared manufacturing demonstration platforms with strong innovation capability and great industry influence will be formed, said the guideline.
China will provide support for 50 shared manufacturing demonstration projects with prospects and strong driving force by 2020, the guideline said, in a bid to further deepen the application of shared manufacturing in industrial clusters.
By 2025, shared manufacturing will enter a new stage with significant improvement in the level of resource digitization, and will become a key driver for the sector's high-quality growth, the guideline said.