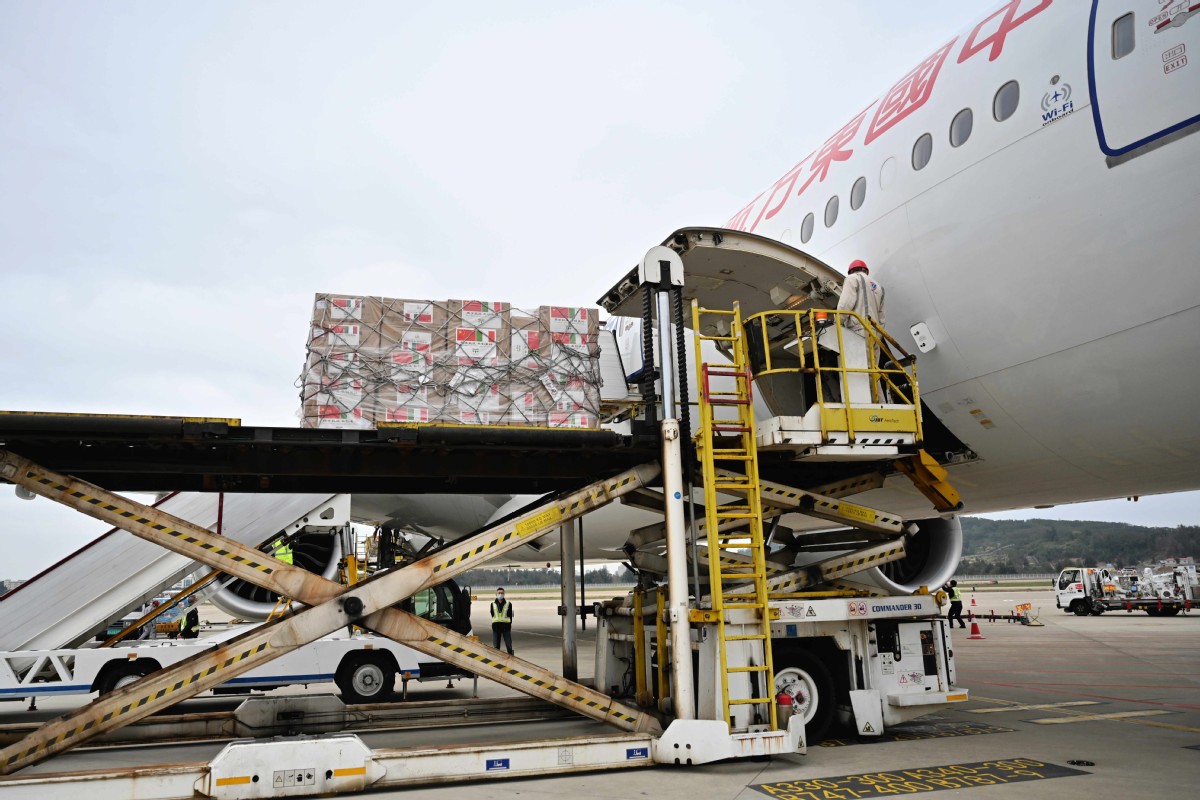 BEIJING — China's air cargo capacity has gained improvement thanks to a series of targeted measures, especially those ensuring international freight transport, according to civil aviation authorities.
In June, China maintained regular cargo flights to 105 overseas air destinations in 45 countries, according to the Civil Aviation Administration of China (CAAC).
Chinese and foreign airliners carried 2,390 scheduled cargo flights every week in June.
The figure represented a 135.7-percent increase compared with the number of flights before the COVID-19 pandemic, and a 203.3-percent increase from that in mid-February.
China has introduced measures such as simplifying approval procedures and offering more flight timetable choices to ensure the efficient transport of anti-pandemic supplies and the global supply chain, according to the CAAC.
Other measures include optimized cargo-flight management, green channel improvement on international cargo flights, and a safety notice on passenger aircraft on cargo missions.
The comprehensive measures and supporting policies helped carriers at home and abroad release cargo transport capacity via their all-cargo freighters and passenger aircraft, said the CAAC.
The pandemic has greatly affected air cargo transport in flight numbers and air route networks. In mid-February, China's weekly cargo flights dropped to 788 flights.
Thanks to comprehensive measures and supporting policies, China's civil aviation sector maintained major emergency international air transport intensity, according to the CAAC.
As of June 30, Chinese authorities had coordinated 35 airliners at home and abroad, with 1,035 international cargo flights.
These cargo flights sent more than 4,940 tonnes of medical and other supplies for the global anti-pandemic fight and humanitarian aid missions.
More will be done by the CAAC to improve China's international air cargo transport capacity by optimizing favorable policies in the sector, according to the CAAC.