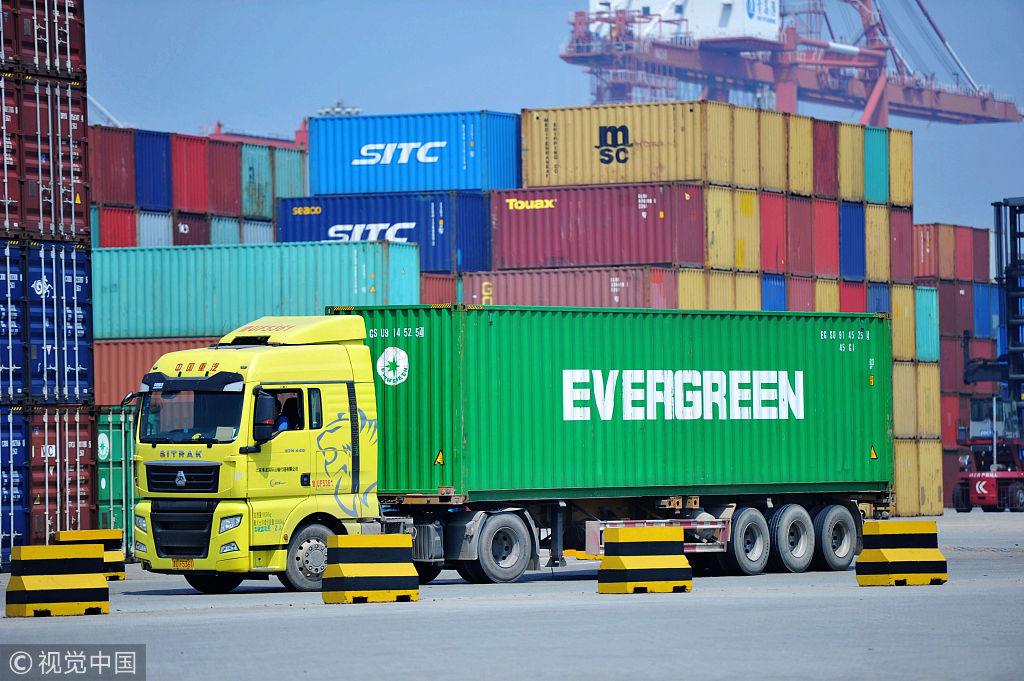 China Customs Brokers Association (CCBA), together with the General Administration of Customs of China (GACC), announced Wednesday the first national standard on customs clearance services.
The move is part of a bid to further optimize the country's business environment and increase the efficiency and effectiveness of international trade.
The standard was introduced based on two industry standards issued previously by the GACC.
"Under the background of the constant update and change of the international trade situation, as well as the development of China's international trade and customs clearance reform, the original two standards can no longer meet the current business environment, and therefore the introduction of the national standard is inevitably needed,"said Xu Qiuyue, deputy head of the CCBA, also the main author of the standard.
The standard, as the first of its kind at national level, is the basic standard for customs declaration services and also an operational refinement and useful supplement to laws and regulations in the sector.
The implementation of the standard will further clarify the contents of customs declaration and standardize the operation of services, according to CCBA.
It will help governmental departments strengthen management of the sector, purify the law enforcement environment, and curb unfair competition. It is also beneficial for import and export enterprises to protect their rights and interests and for the public to supervise customs declaration services, CCBA said.
Wu Xingxia, section chief of the Department of Policy and Legal Affairs at GACC, said that customs declaration is an important part of customs supervision, as well as international trade.
The effective supervision of customs is inseparable from the standardized management of Customs declaration, she said.
"After the implementation of the national standard, the industry will be more self-disciplined, more standardized, and customs supervision will be more convenient," she said.
Approved by the Standardization Administration, the standard will be put into practice from Jan 1, 2020.
For the transition period from the release to the implementation of the standard, Wu suggested that associations within the industry organize members to learn about and then implement the standard.