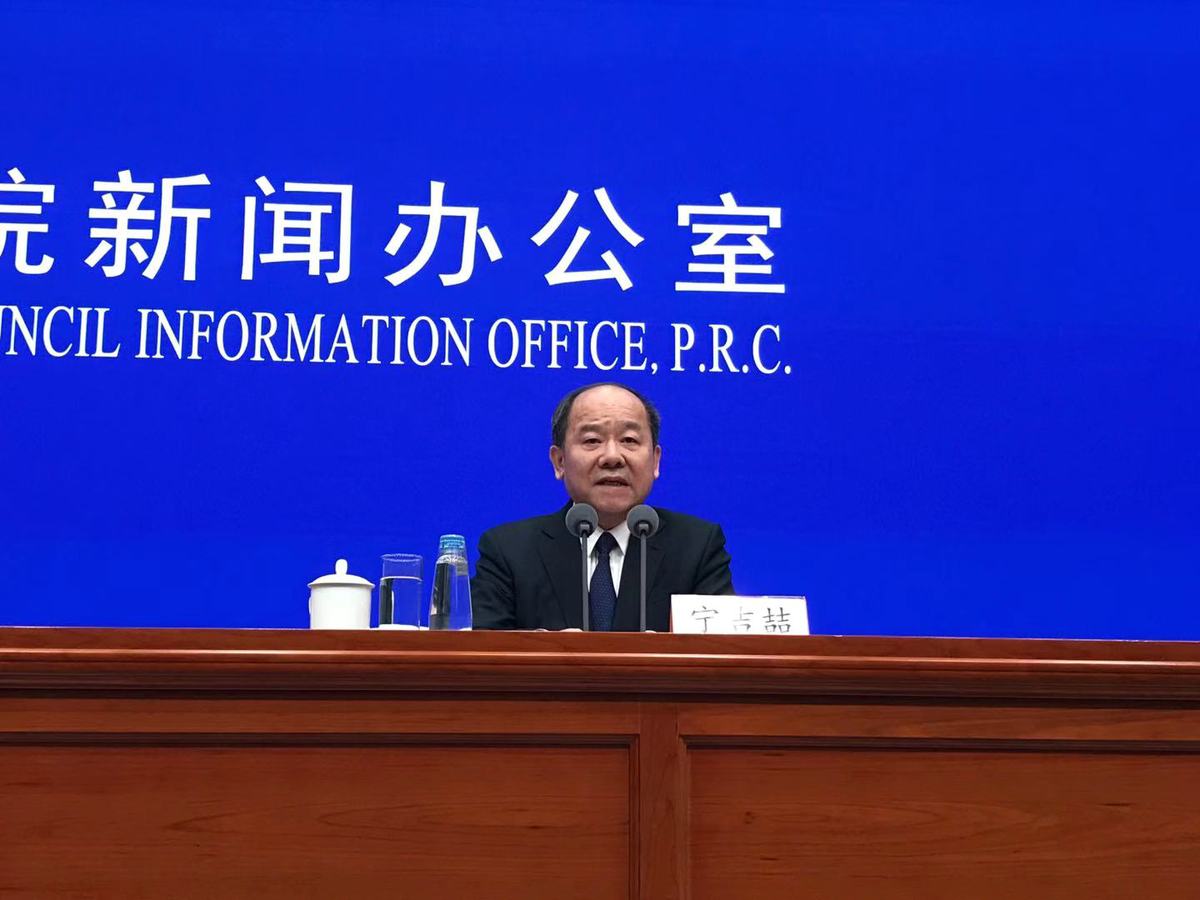 China remains the strongest engine of the global economy, as its GDP growth last year is expected to top all major economies and contribute nearly one-third to global growth, a senior official said on Friday.
The world's second-largest economy recorded 6.1percent year-on-year GDP growth in 2019, the fastest expansion among all the economies with annual GDP exceeding $1 trillion, Ning Jizhe, head of the National Bureau of Statistics said at a news conference on Friday.
"China's GDP is expected to account for more than 16 percent of global GDP in 2019, and contribute about 30 percent to global growth," Ning said.
Per capita GDP of China exceeded $10,000 for the first time last year and stood at $10,276, a landmark of not only the rising living standards of Chinese residents but a greater contribution that China has made to the world, Ning said.
With China joining the group of economies with an annual per capita GDP above $10,000, the world population that produces economic output above this threshold per year has nearly doubled to about 3 billion, according to Ning.
Despite the milestone progress, the situation of under-developed productivity and unbalanced development has not changed, meaning China is still a middle-income country and the world's biggest developing economy, he said.