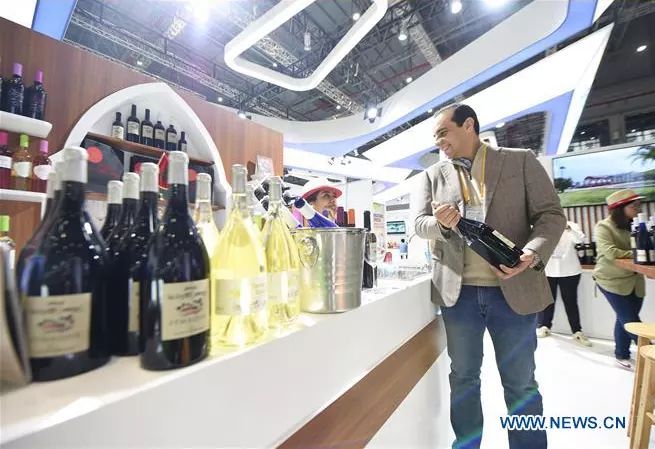 The China-Morocco economic and trade cooperation has made inroads through the China International Import Expo (CIIE), with deals worth nearly $20 million inked during the second expo last year, according to a visiting delegation in Rabat, capital of Morocco, on Jan 15.
The delegation, led by the Vice Minister of Commerce Wang Bingnan, held discussions with Moroccan businesses and handed out official invitations to 100 representatives for the event in November.
While lauding the tangible results of Moroccan enterprises at the import expo, Wang said that the Chinese government is keen on developing economic and trade relations with Morocco, and that Moroccan businesses are welcomed to expand exports to China and make more Chinese friends through the CIIE.
Hicham Boudraa, head of Moroccan Investment and Export Development Agency (AMDIE), welcomed the delegation and believed that there is no better market opportunities in the world than China.
He pledged that Moroccan government will promote more enterprises at the third expo this year and bring more featured Moroccan products to China.
Youssef El Bari, secretary general of the Ministry of Industry, Investment, Trade and Digital Economy of Morocco, appreciated the business opportunities brought by the CIIE to the world, and hoped that the two countries would further enhance trade and investment cooperation through the platform.
During the roadshow, the CIIE bureau inked agreements with Moroccan cosmetics firm InterCare for the third edition this year.
With the sound development of bilateral trade, China is now Morocco's third largest trading partner. The two countries signed a memorandum of understanding on Belt and Road Initiative in 2017.