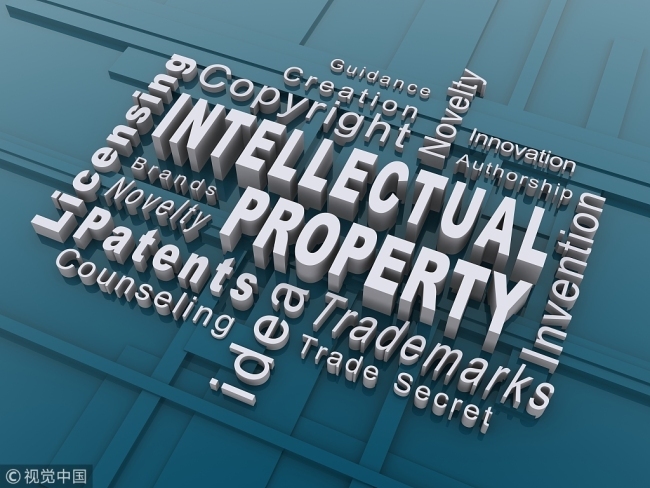 Progress playing a key part in enhancing nation's overall business environment
With increasing awareness and improving enforcement of laws, China is making great progress and is rising to be a global leader in the protection of intellectual property rights (IPR).
This has become an important factor in enhancing the country's business environment, which has recently been ranked by World Bank Group's 2020 study as being 31st worldwide, up from 46th the previous year, said IP experts and foreign business legal consultants at a forum at the second China International Import Expo in Shanghai.
Minelik Alemu Getahun, assistant director general of World Intellectual Property Organization (WIPO), noted at the forum that as cross-border crimes of IP infringement and counterfeiting are rising, international collaboration has become ever critical. China stands out as an archetype in sharing its intelligence, research knowledge, and best practice experience.
The WIPO, a Geneva-based specialized agency of the United Nations, is the co-host of the International Cooperation in Fighting against IPR Infringement and Counterfeiting Forum, together with China's State Administration for Market Regulation.
"We have seen incredible examples of IPR protection (by Chinese government and law enforcement bodies). But beyond protection, we have also seen IPR creation, in which China is definitely taking the lead," said Seth Hays, who has been chief representative of the International Trademark Association's China office since 2003, and is now a leader of the organization's Asia-Pacific office.
"International brand owners always look at business environments before making decisions on importing the products to the market or not. Research showed that of the Fortune 500 companies, over 80 percent of their value is in IP and intangible assets. So it's crucial for these companies' executives to be assured that their assets are protected," he added.
According to Du Yan, an official of the Ministry of Public Security who has been responsible for serious and extraordinary criminal cases involving intellectual property, with the help of big data, the capabilities of detecting and discovering IP crimes have been significantly enhanced.
"Intellectual property protection is critical to fostering innovation. Without protection of ideas, businesses and individuals would not reap all benefits of their IP and would invest less on research and development," said Ding Yu, an employee of Swiss conglomerate ABB Group who takes lead in the company's IP operations in Asia, the Middle East and Africa.
At the expo, which has risen to be a platform for brands and companies to launch new products, increasing efforts have also been taken to guarantee the protection of IPR.
Aside from an exclusive service center set up during the six-day event to deal with IP infringement, the expo has also worked with Shanghai Intellectual Property Administration to offer exhibitors prioritized IP evaluation.