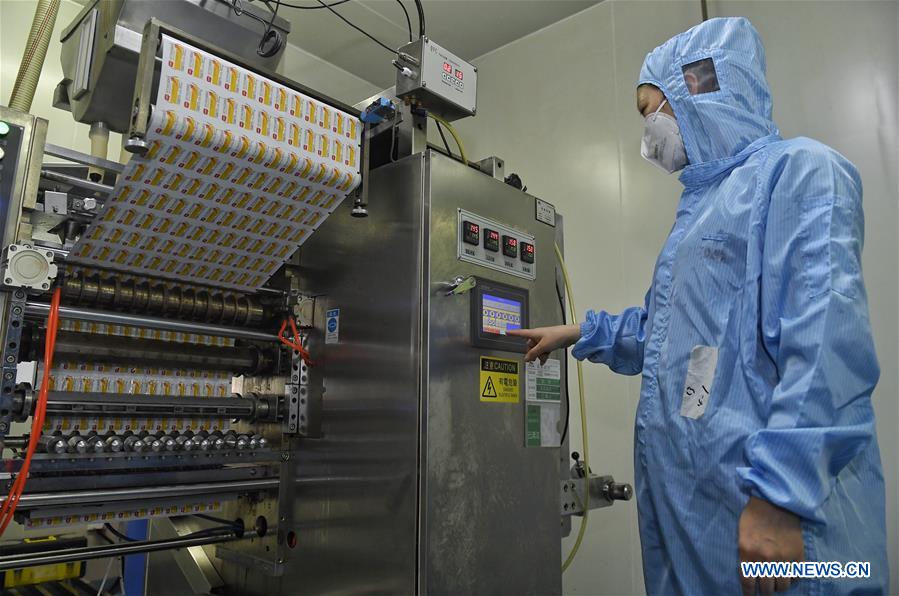 Several regions in China have stepped up efforts to resume work and production amid the novel coronavirus epidemic, People's Daily reported.
Promoting enterprises in low-risk regions to resume production will not only provide strong guarantees for epidemic prevention and control, but also ensure people's livelihoods, as well as full-year economic targets.
Presently, some regions in the country are turning pressures into opportunities, speeding up progress on some new projects and projects under construction and actively expanding domestic demand.
In East China's Jiangsu province, a total of 118 projects under construction before Spring Festival have all resumed production.
In order to reduce the effects of the epidemic to a minimum and promote high-quality economic development, key projects are a "ballast", an official from Jiangsu Development & Reform Commission told the newspaper.
For Jiangsu province, promoting the construction of major projects was one of the most important measures to ensure a smooth economic cycle, the official added.
Since Feb 10, a daily dispatch mechanism has been established to track the latest progress of this year's 220 provincial major projects, with total investment of 541 billion yuan.
As of Feb 29, Jiangsu has seen 72.9 percent of industrial enterprises resume operations. Among these, for 46,000 enterprises above designated size the rate was 78.7 percent. A total of 6.25 million people resumed work, accounting for 76 percent of the total.
In southwestern China's Guizhou province, in order to win the battles of outbreak prevention and poverty alleviation, a notice was issued on Feb 3 to help enterprises resume operations in an orderly and safe manner.
Earlier, a total of 1,976 checkpoints between urban and rural areas were removed to ensure smooth traffic. As of Feb 21, all checkpoints set up on the provincial boundaries of 20 highways and 62 truck highways have been removed. Inter-provincial passenger bus services also resumed.
So far, all industrial enterprises above designated size and key engineering projects have resumed production in Guizhou, covering 12 specialty industries and 19 projects of innovative development of the service sector, healthcare and livelihood projects.
The Sichuan provincial government also rolled out a series of measures to facilitate enterprises to resume production. A total of 3,112 projects were reviewed online. Among these, 142 projects are related to mask production lines and public health capacity enhancement.
Meanwhile the provincial government, together with financial institutions such as Agricultural Bank of China, Bank of China, and Agricultural Development Bank, unveiled new policies to strengthen financial services.
As of March 1, among the 484 projects under construction and 84 new projects, 527 projects have resumed production fully or partly, for a rate of 92.8 percent.