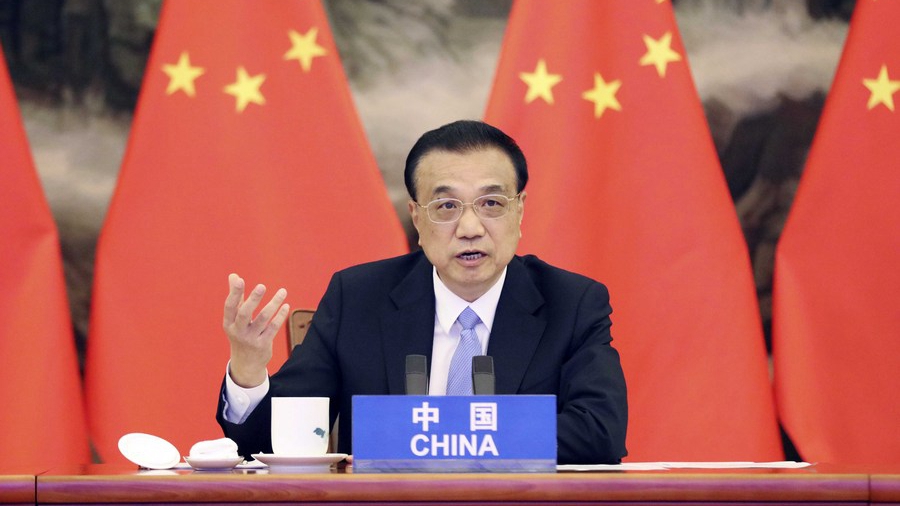 Chinese Premier Li Keqiang on Wednesday called for accelerating efforts to prepare for the implementation of the Regional Comprehensive Economic Partnership (RCEP) agreement as scheduled.
Li made the remarks while presiding over an executive meeting of the State Council. Relevant government departments should intensify efforts to deepen reform and fulfill China"s commitments as soon as possible, according to a statement on the meeting.
Efforts should be made to increase China's institutional openness at a high level and seek win-win results as all parties involved expand openness to each other, it said.
The signing of the pact has demonstrated the common aspiration of countries in the Asia-Pacific region to maintain multilateralism and free trade, it said.
Building the world's largest free trade zone will be conducive to stabilizing industrial and supply chains and benefiting people in the countries involved, it stressed.
The RCEP agreement was signed on Sunday among its 15 participating countries, including the 10 member countries of the Association of Southeast Asian Nations and China, Japan, South Korea, Australia and New Zealand.
The 15 participating countries account for around 30 percent of the global population, global gross domestic product and global trade.
The RCEP aims to break down trade barriers and promote investment to help emerging economies catch up with the rest of the world.
The signing came after more than 30 rounds of negotiation, which was launched in November 2012, as well as a number of specific leaders and ministerial meetings between the participating countries.
While attending the fourth RCEP Summit via video link on Sunday, Premier Li hailed the signing as a "landmark achievement of East Asian regional cooperation" and a "victory of multilateralism and free trade."
The deal is expected to come into force next year.