Financial news
China continues to emphasize quality in medical exports
By
|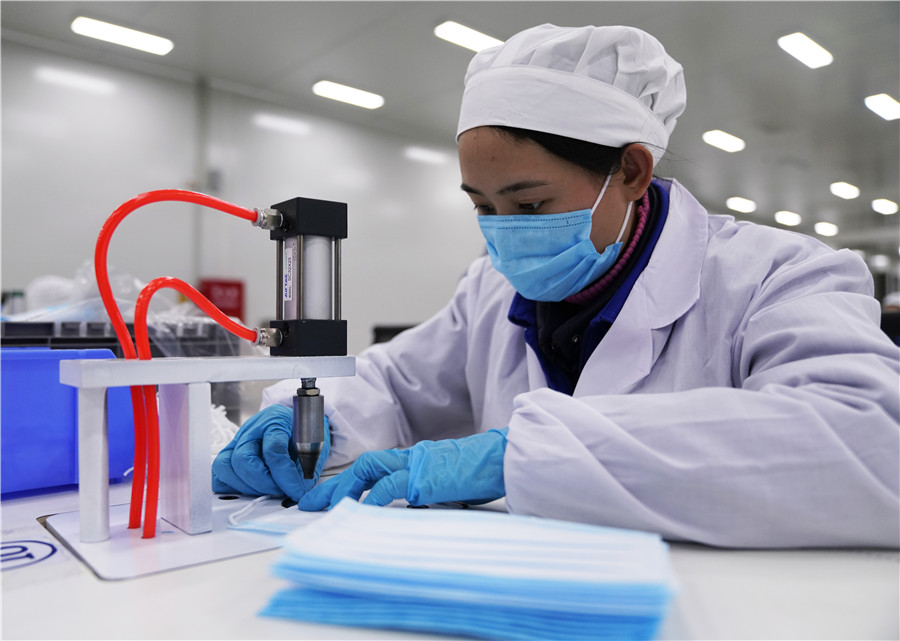 China has and will continue to place great emphasis on ensuring the quality of medical supply exports, the Ministry of Commerce said on Thursday, in a response to the Netherlands' recall of face masks imported from the country.
Foreign media reported the Netherlands has asked hospitals to give back about 600,000 "defective" face masks it imported from China. Liu Changyu, an official with the ministry's foreign trade department, said the ministry, after research, learned the face masks the Dutch side purchased from related Chinese enterprises are not designed for surgical use.
Relevant companies also explained those masks cannot be used for medical purposes or for health workers in intensive care units, Liu said. Liu said the ministry urged overseas buyers to choose Chinese suppliers who have registered with China's drug regulatory authorities, verify the quality before using the products and use them in accordance with the scope of application and operating procedures. It also urged companies to negotiate and address issues properly.
The country is willing to work with the international community, create a good environment for the orderly export of medical supplies and support the global fight against the pandemic, Liu said.
China has adopted new measures to ensure the quality of medical supply exports. Starting on Wednesday exporters of COVID-19 test kits, surgical masks, protective gowns, ventilators and infrared thermometers must provide extra documentation when they go through customs clearance.