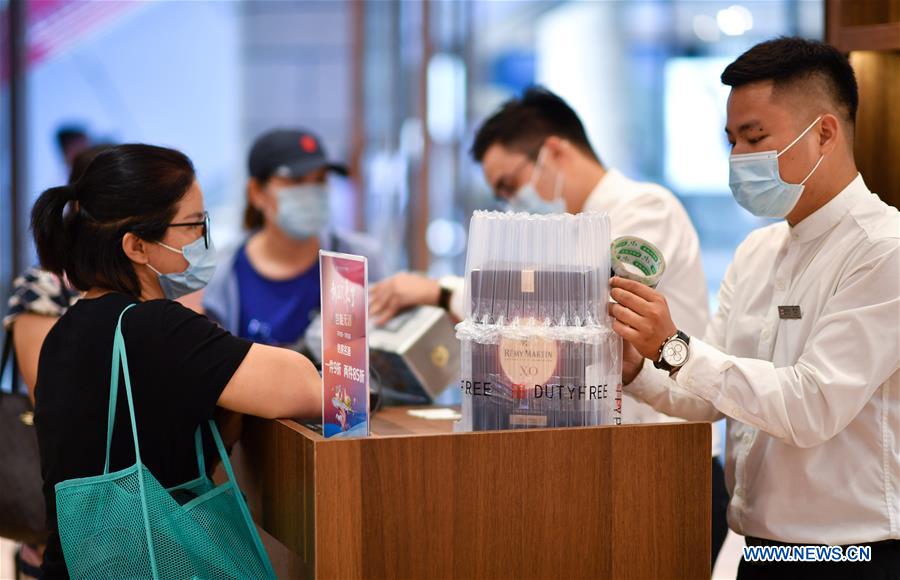 China posted a steady recovery from the coronavirus in the third quarter and kept its economy on track to be the world's only major growth engine, according to a Bloomberg report on Oct 19.
The country's gross domestic product expanded 4.9 percent year-on-year in Q3, faster than the 3.2 percent growth seen in Q2, official data showed last week.
China's faster rebound is a rare positive for a global economy still clawing its way out of its worst slump since the Great Depression. The International Monetary Fund sees global output by the end of 2021 being 0.6 percent higher than the end of 2019, driven almost entirely by China, Bloomberg reported, and the proportion of worldwide growth coming from China is expected to increase from 26.8 percent in 2021 to 27.7 percent in 2025.
China also showed strong recovery in domestic demand, and retail sales growth turned positive for the first time this year in the third quarter at 0.9 percent year-on-year.
The return of domestic demand has benefited many foreign companies with operations in China. US restaurant chain Domino's Pizza said strong retail sales growth in China during the third quarter offered a lifeline to its international business otherwise suffering global store closures, according to a Wall Street Journal report on Oct 18, citing the company's chief executive Richard Allison. He also predicted China would soon grow to become the company's largest market outside the US.
McCormick & Co, a Maryland-based spice maker, said in the WSJ report while global sales fell by 1 percent in the three months ending Aug 31 due to lower demand from restaurants in the West, the decline would have been much worse without China, where demand remained strong.
While China might be looking more toward its domestic economy, its growth will continue to be crucial for the Asian region, CNBC reported on Oct 19. "I think China is going to remain important for demand in the Asian region," said Eswar Prasad, a professor of economics at Cornell University.
"And ultimately given the size of its economy, Asia cannot prosper unless China prospers," the professor said.