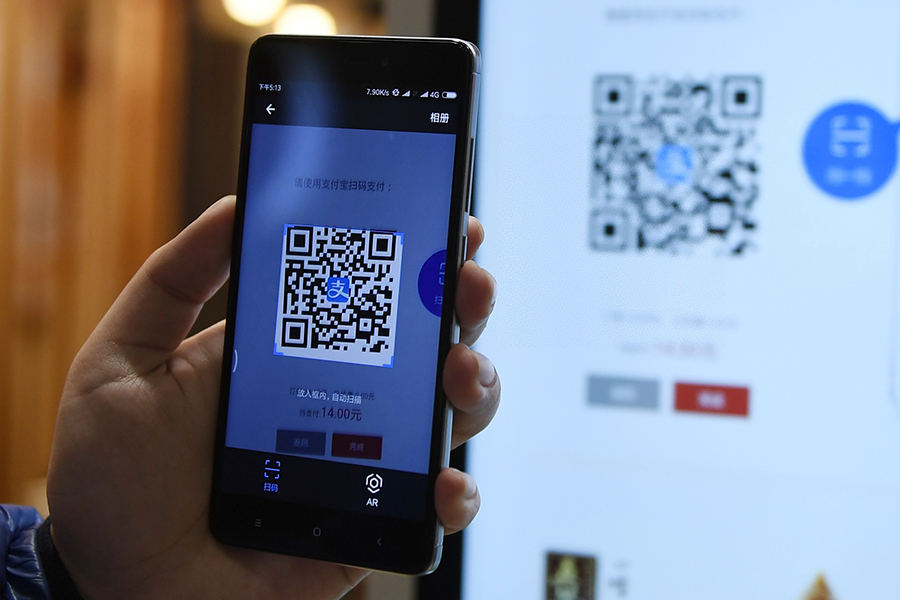 HANGZHOU — The eastern Chinese city of Hangzhou on Thursday announced a plan to issue e-vouchers worth 1.68 billion yuan ($238 million) to boost consumption hit hard by the novel coronavirus outbreak.
The program is designed to encourage local consumers to support the local commercial sector and boost offline consumption, the city government said.
Local consumers can get the e-vouchers on Alibaba's online-payment service Alipay starting from Friday and enjoy cash rebate when making offline payment at shops. In the first batch, e-vouchers worth 100 million yuan will be handed out.
The program covers 6 million offline shops in catering and shopping businesses.
Li Xunlei, vice president of the China Chief Economist Forum, said currently, a slew of proper stimulus measures is needed to help recover consumption curbed by the epidemic.
The e-voucher programs local governments launched with the help of Internet platforms across the country are an innovative practice to boost consumption in the wake of the epidemic, Li said.