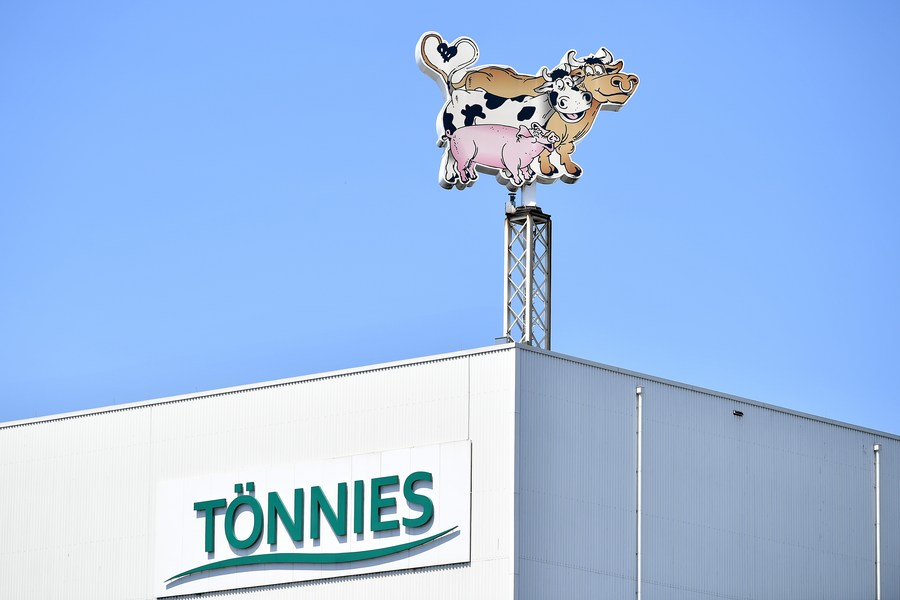 BERLIN — Before the African swine fever (ASF) was detected in Germany, China had become the country"s "most important trading partner" for pork exports in the first half (H1) of the year, the Federal Statistical Office (Destatis) announced on Wednesday.
Between January and June, 233,300 tons of pork were exported to China, accounting for 26.8 percent of Germany's total pork exports, more than doubled compared with the same period of last year, Destatis noted.
"Last year China developed into the most important customer for German pork and quantities continued to grow," market expert Matthias Quaing of the association of pig farmers in Germany (ISN) told Xinhua on Wednesday.
Italy, which used to be the biggest export market for German pork, now ranked second behind China with a share of 15.2 percent this year.
Last week, the first case of African swine fever was detected in a dead wild boar in Germany's federal state Brandenburg near the border with Poland. Following the announcement, China, South Korea, Japan and other countries banned German pork imports.
"The export stop for China makes us very concerned," said Joachim Rukwied, president of the German Farmers' Association (DBV) in a statement on Monday. "China is our most important export market for pork outside the EU (European Union)."
The Ministry of Social Affairs, Health, Integration, and for Consumer Protection of the federal state of Brandenburg (MSGIV) announced Tuesday that ASF was detected in five more wild boars.
The locations where the wild boars were found were all in the already defined endangered area and local governments already teamed up to build electric fences to prevent potential further spread.
As prescribed in such cases, samples of the five dead wild boars were sent to the Friedrich-Loeffler-Institute (FLI), the Federal Research Institute for Animal Health, which still had to confirm the results of the tests, according to MSGIV.
"We must now do everything we can to fight ASF in wild boars and prevent it from spreading," said Rukwied.