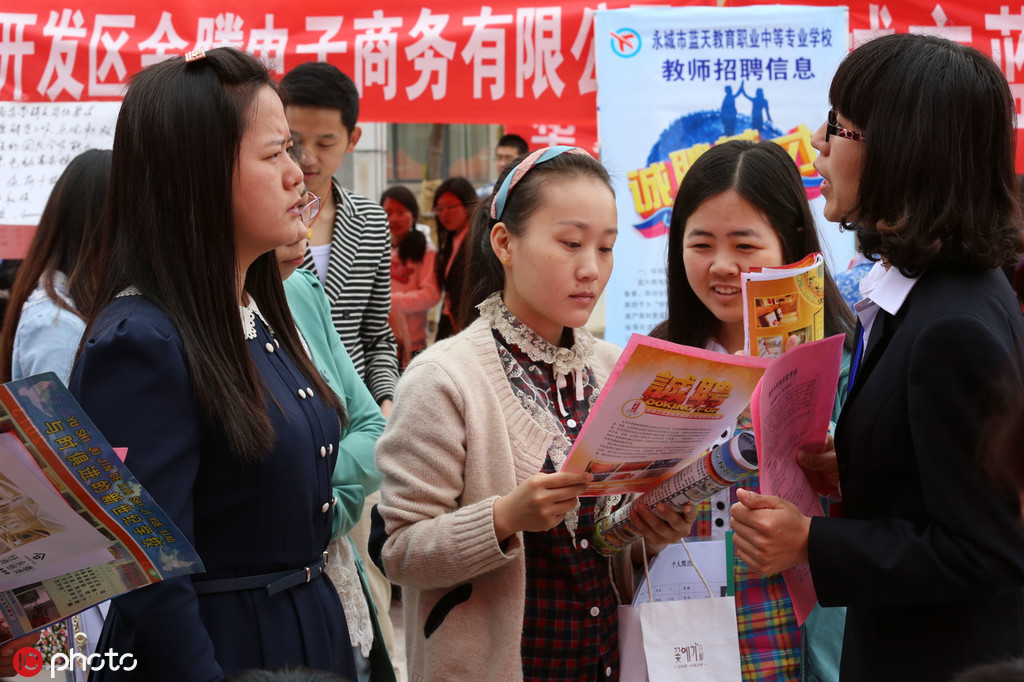 China has stood out from its peers in terms of workplace equality, thanks to the increasing population of working women and their higher participation in executive roles, industry experts said.
"The number of Chinese women assuming managerial positions is much higher than the world average, indicating the country's great effort regarding gender equality at the workplace. More women in China and the rest of the Asia Pacific region should play a bigger role in world economic governance and facilitate mutually beneficial cooperation," said Yu Ping, former deputy head of the China Council for the Promotion of International Trade at the APEC Women Leadership Forum 2019 held in Shanghai on Friday.
A recent survey on women leadership in the tech industry released by Silicon Valley Bank showed that 70 percent of the Chinese startups have women taking senior roles within their company, which is much higher than the world average of 56 percent. In addition, half of the surveyed Chinese startups have at least one woman board member.
Chinese women's success at the workplace can be seen at more than just startups. A report compiled by the Economist Corporate Network in early March said the percentage of women on senior executive committees or boards is 11 percent in China, much higher than the 3 percent in Japan or the Republic of Korea.
Simon Lance, managing director at global recruitment specialist Hays, said creating a balanced and inclusive culture has benefited Hays as a whole.
"People from different cultures, experience, background and mindsets can bring valuable insight and creativity to an organization. A diverse group of people can identify and define issues from different perspectives and find better solutions. It creates healthy ambition in a sales environment and we have seen the results in both individual and team productivity," Lance said.
According to a Hurun survey released in early March, China topped the list with 51 women billionaires, nearly triple the number of the second-place winner, the United States.
Among the world's 20 richest women, only Wu Jiajun, chairwoman of Longfor Properties, earned her wealth on her own, while all the rest 19 women were the beneficiaries of an inheritance.
Rupert Hoogewerf, founder of the Hurun Rich List, said they have seen the entrepreneurship and the courage to start from scratch from these Chinese women. But he also pointed out there is still more room to improve gender equality among top entrepreneurs, as women have to achieve much more than their male peers to earn career respect or recognition.
Ji Jingshu, co-founder of SAAS-based marketing solution provider EventBank, agreed there is still unjustified concern from investors when they are faced with a woman executive.
"Sometimes they worry women leaders will be bound to their gender. Some might undervalue the company," she said at the APEC Women Leadership Forum.
But Ji also pointed out gender is totally irrelevant when an entrepreneur aspires to make their company an industry leader.
"All that matters is competence," she said.