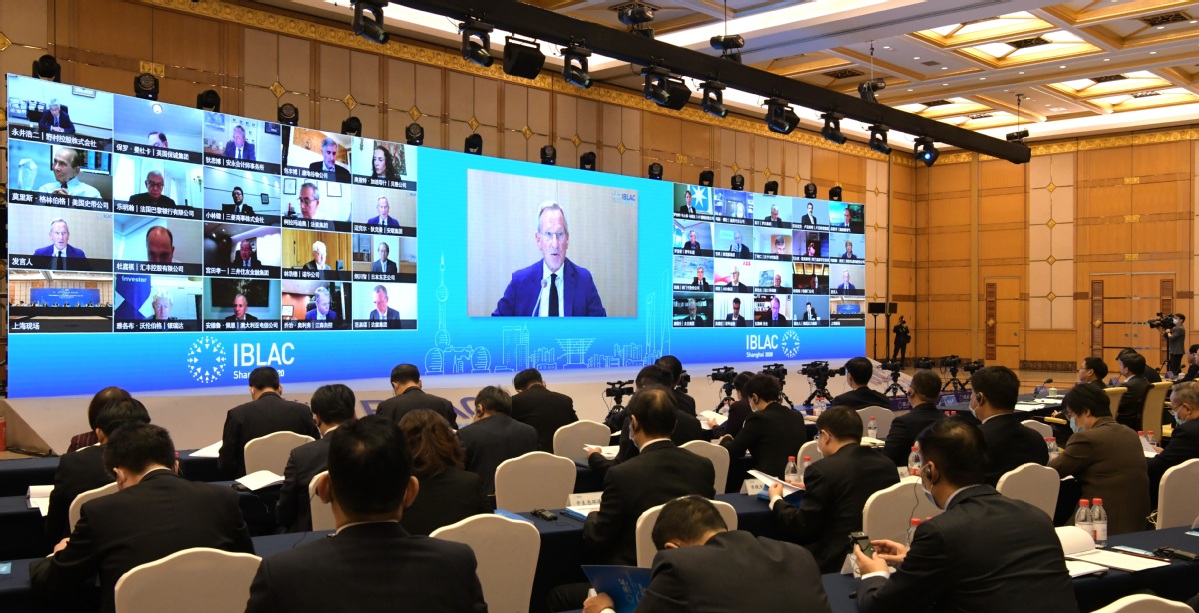 The strong resilience that China has shown after the COVID-19 epidemic has given multinational companies confidence to become even more deeply rooted in the country, said top executives at the meeting of International Business Leaders' Advisory Council for the Mayor of Shanghai.
The council, better known as IBLAC, held its 32nd consecutive annual meeting on Sunday.
Initiated in 1989, the council has grown into an international think tank for Shanghai where the top executives of multinational companies gather annually to share their knowledge and experience to facilitate China's development.
French cosmetics giant L'Oreal Group's CEO Jean-Paul Agon said that the Chinese market's "extraordinary performance" and the strong recovery in consumption has helped the company to register a 17.5 percent year-on-year growth in the first half of the year, even though the group's global sales revenue contracted by 11.7 percent in the same period.
Describing China as "super important" to L'Oreal Group's global plans, Agon said the company will bring more than 100 products to the third China International Import Expo, which will be held in Shanghai in early November. This would be the third time that the company is attending the expo.
Carmine Di Sibio, global chairman and CEO of professional services provider EY, said that China is ahead of the rest of the world when it comes to economic recovery from the epidemic, reporting a growth rate "higher than anywhere else in the world". Therefore, multinational companies can look for opportunities to reinvest and continue to drive growth in China, he said.
As China is an important part of EY's global business, Di Sibio said that the company's development strategy will focus on investments in technology in the country, including the hiring of more technology professionals.