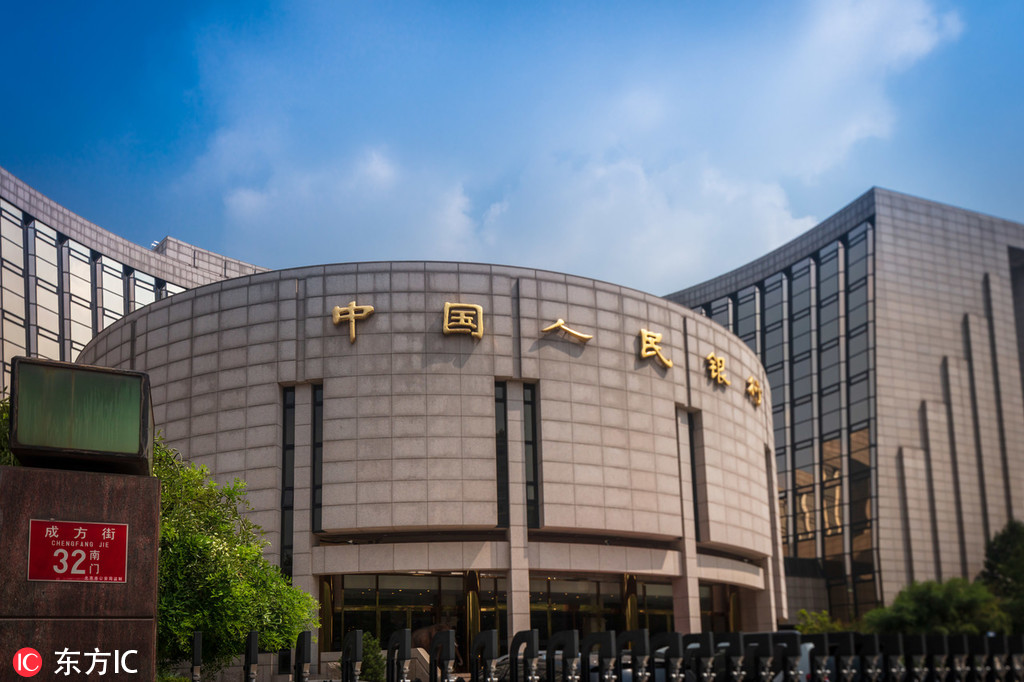 The Chinese central bank issued full-year financial data on Thursday and indicated stable growth of money supply and credit to strengthen financial support for economic growth.
The broad money supply, or M2, increased by 8.7 percent last year compared with 8.1 percent a year earlier and 8.3 percent by the end of November, per data released by the People's Bank of China.
The outstanding amount of total social financing, a broad measure of credit and equity capital supporting real economic sectors, increased 10.7 percent year-on-year in December.
The statistical range of this indicator has been enlarged since last month, adding treasury bonds and local government general bonds into the calculation. All types of local government bonds, including special bonds, have been included.
"The newly revised total social financing can reflect both fiscal and monetary policies, which can help improve coordination between the two types of policies and enhance the macroeconomic administration," said Ruan Jianhong, head of the central bank's statistics and analysis department.
New yuan loans increased 12.3 percent year-on-year in December compared with 13.5 percent in the same period last year, and the outstanding was up by 16.81 trillion yuan in 2019 compared with 2018, the bank said.
The newly-issued financial data showed that "the banking system's liquidity is now at a reasonably ample level," said Ruan.
The accelerated growth of both money supply and credit was a result of counter-cyclical adjustments of monetary policy, mainly stemming from faster growth of bond issuance and commercial banks' stronger credit for medium and small companies, according to Ruan.