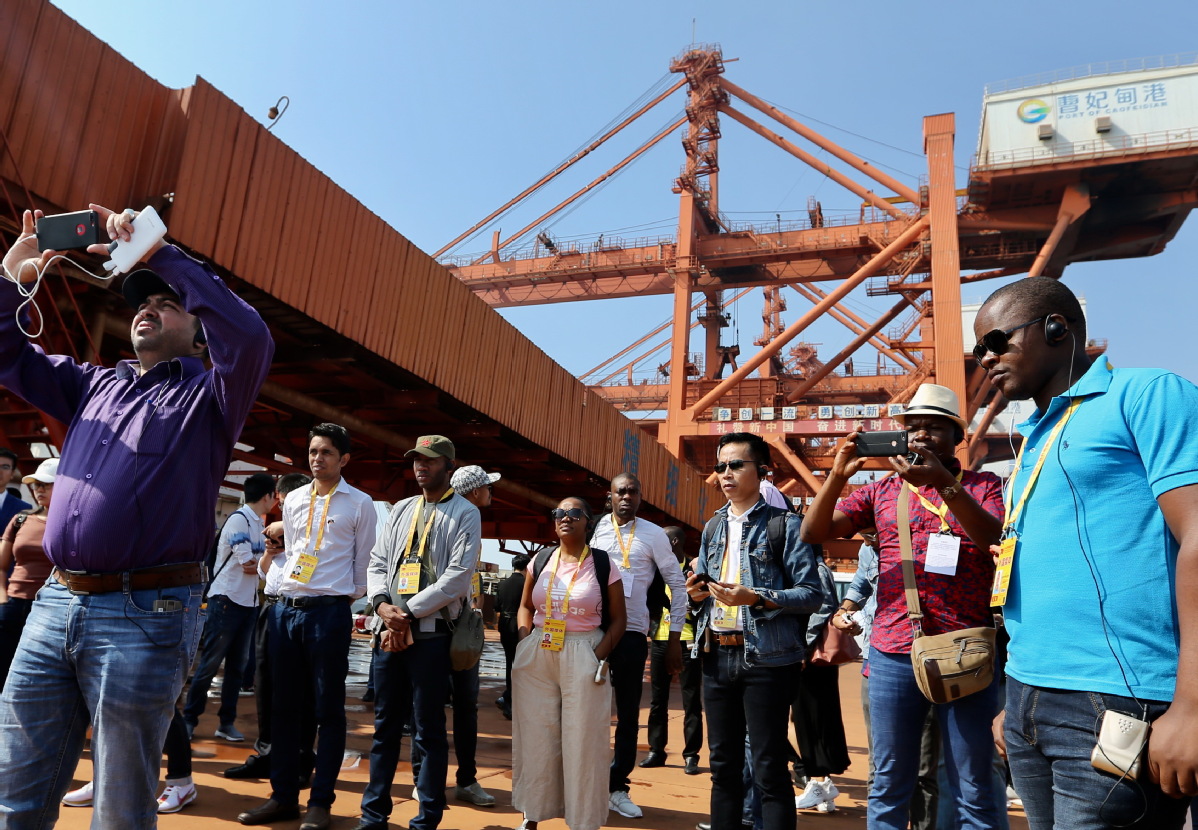 Caofeidian district in the northern city of Tangshan will make full use of its recently inaugurated free-trade zone (FTZ) and build itself into a world-class integrated trade port, a senior official said Friday.
The district, located on the southern coast of Tangshan, Hebei province, is a crucial region for the development of the Beijing-Tianjin-Hebei region as well as the Belt and Road Initiative.
It was officially inaugurated as part of the China (Hebei) FTZ on Aug 31.
Xian Lifeng, the district's deputy director, answered questions during an interview with foreign journalists as part of a tour ahead of the National Day celebrations.
The reporting tour on Friday also included visits to a section of the Datong-Qinhuangdao railway in Tangshan city, a lake in the city's center and the Tangshan Industry Museum.
According to Xian, the Caofeidian port has already opened more than 110 domestic and international trade routes, directly reaching over 70 countries and regions.
In 2018, its cargo output was 360 million metric tons, ranking among the top 10 ports across the country.
The port now aims to gather more modern industries and better serve the development of Beijing and Xiong'an New Area, Xian said, adding that it is also Caofeidian's top priority to take advantage of preferential policies being part of the FTZ.
According to official documents, the port is one of the biggest advantages for the development of Tangshan.
The city has in the past relied on the heavy industries of coal and steel but the port can help the city to transform its industrial structure from resource-oriented to finance, information and research and development.
"We will next seek more cooperation in international commodity trade, shipping services, energy storage and distribution, as well as high-end equipment manufacturing," Xian said.