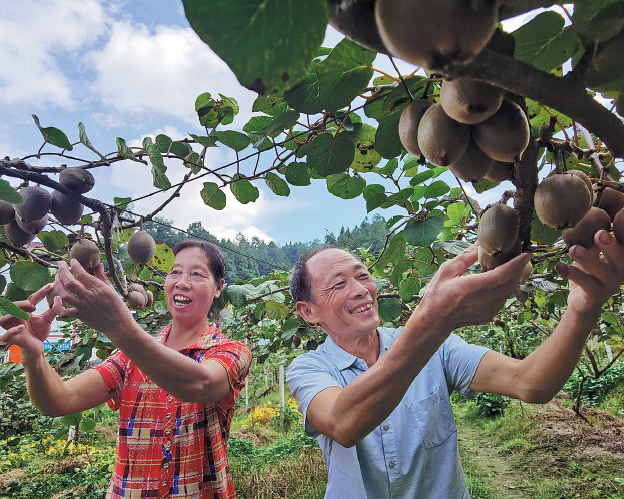 Effectiveness of precision-driven targeting program wins plaudits around the globe
An A4-sized red card hangs above the front door of Xiao Fumin"s home in a remote village called Bashang in the mountainous area of Jinggangshan in East China's Jiangxi province.
The city of Jinggangshan is better known as the birthplace of the Chinese revolution. But in Bashang, the red card is a stark reminder that the 67-year-old's family and many other residents have been mired in extreme poverty for decades.
As China races toward July 2021, when marks the 100th anniversary of the founding of the Communist Party of China, Xiao and millions of such poverty-stricken citizens across China are realizing they are now the beneficiaries of an improbable government resolve to eradicate poverty by this year-end, no matter what.
Not even the all-savaging onslaught of COVID-19 could distract the nation from its goal set four decades back.
Since the launch of the reform and opening-up policy in 1978, some 850 million people have been lifted out of poverty.
The residual unfortunates whose lives are still marred by destitution will likely benefit from precision-driven targeting of a color-coded poverty-eradication program that won plaudits from the UN and the World Bank.
"Even in 2010, I didn't expect our lives to turn better, but they have in recent years and how!" Xiao of Bashang said.
The remarkable turnaround in the fortunes of Xiao and his family is a testament to the effectiveness of China's relentless, long-running poverty-alleviation campaign, and a potential model for other countries that are also striving to achieve similar success, experts said.