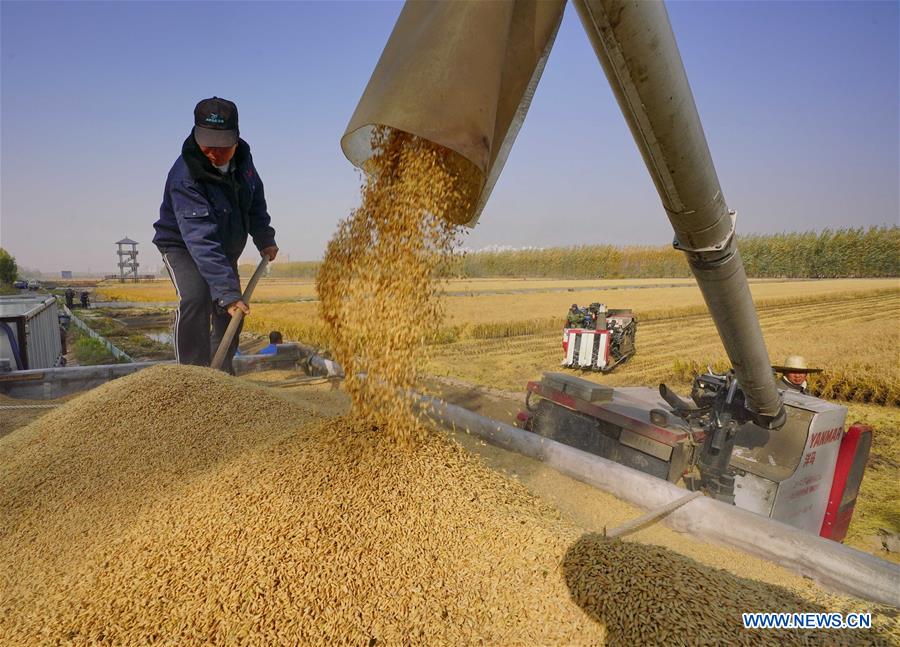 This year is very likely to yield a bumper grain harvest, and current reserves are sufficient for domestic demand, the Ministry of Commerce said on Thursday.
Wang Bin, head of the ministry's Department of Market Operation and Consumption, said that it is highly possible that 2020 will have a good grain harvest, as the country has taken measures to support the agricultural industry amid the COVID-19 pandemic.
The country's end stocks of three grain reserves – wheat, corn and rice – exceeded 280 million metric tons in 2019, which are sufficient for domestic demand and will not mean a shortage, even without any imports, Wang said at a press conference.
Wang said consumers don't need to worry about a shortage in the food supply or a sharp rise in grain price, and there is no need for grain panic buying.