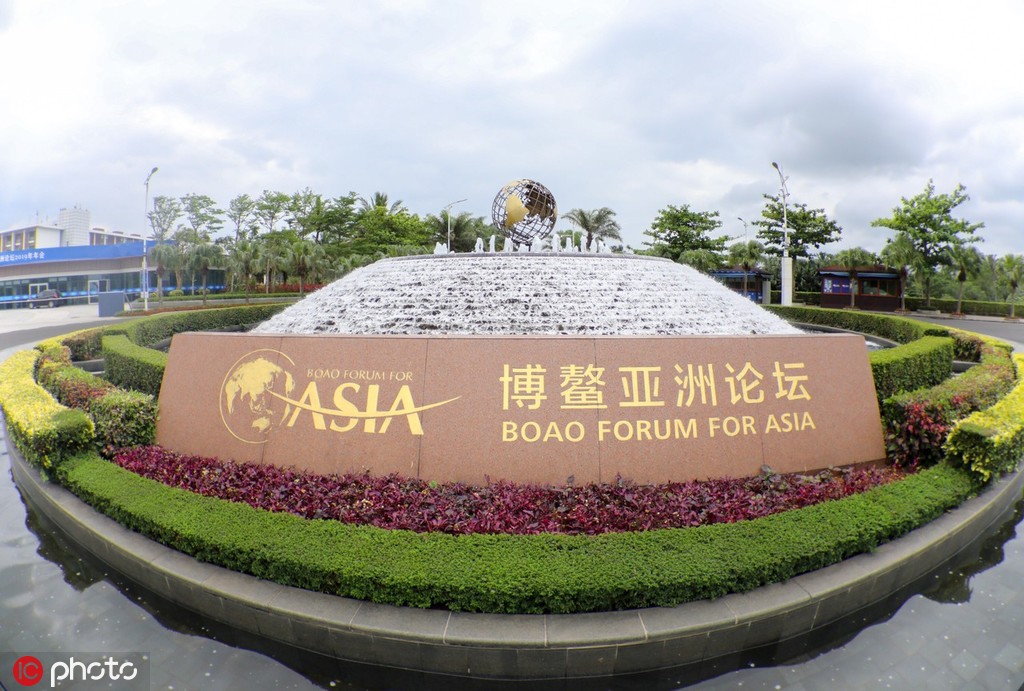 The Boao Forum for Asia 2020 conference, scheduled for March 24 to 27 in Boao, a coastal town in China's southern island province of Hainan, will be postponed, according to an announcement on the BFA official website on late Monday.
The announcement said since the outbreak of novel coronavirus, the Boao Forum for Asia has firmly supported governments and people against the epidemic. The BFA decided to postpone the 2020 annual conference to a later time this year to support and cooperate with anti-epidemic measures by governments of all countries, and in the spirit of being responsible for the health and safety of the representatives participating in the conference. It also made the decision on the basis of consultation with the Chinese government and with the approval of the BFA board of directors.
The BFA firmly believes that the epidemic will be defeated, the announcement said. It didn't give a date when the conference will be held.
It said the BFA will take advantage of the conference to host a series of special meetings, including the 2nd Global Health Forum, the 1st Global Economic Development and Security Forum, and the 1st International Conference on Science, Technology and Innovation, in a bid to support the global fight against the novel coronavirus epidemic and promote economic and social development.
This year's annual conference of the Boao Forum for Asia is themed "A world in change: Bond together for a shared future" and would focus on development trends, industrial changes, the forefront of innovation, beautiful life and global governance, according to a news conference held in Beijing earlier this year.
Founded in 2001, the BFA is a non-governmental and non-profit international organization committed to promoting regional economic integration and bringing Asian countries closer to their development goals.
More than 2,000 people from all over the world, including national leaders, representatives of international organizations, ministers, entrepreneurs and media representatives, have been invited to attend the conference.