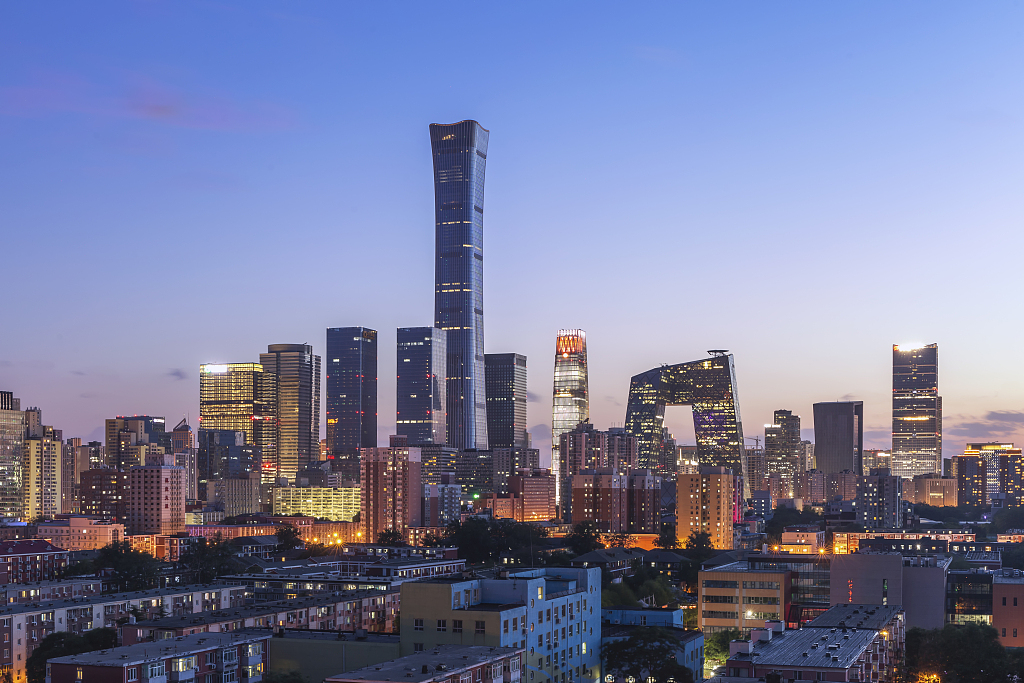 BEIJING – China is taking concrete measures to integrate the rule of law with China's economic system to achieve the overarching goal of modernizing the country's system and capacity for governance.
In a milestone document adopted at the fourth plenary session of the 19th Central Committee of the Communist Party of China in late October, advancing the rule of law to support the development of the private sector and foreign-invested companies was underlined.
For that purpose, China must "pursue scientific legislation, strict law enforcement and impartial justice, and grant equality of rights, opportunities and rules for economic entities of all forms of ownership," wrote Chinese Vice Premier Liu He in an article in People's Daily.
China is already making strides in deepening the rule of law to provide a solid foundation for reforms and opening-up necessary for high-quality development. Experts and officials believe more work is needed and will be done on this front.
The synergy between reforms in China's economic system and deepening the rule of law will be enhanced as China aims for high-quality development, said Zhang Liqun, a researcher at the Development Research Center of the State Council.
The rule of law is imperative in market-oriented reforms and improving the business environment, according to Zhang.
As it transforms from high-speed growth to high-quality development, China has pledged stronger legislation and law enforcement efforts in key undertakings like the supply-side structural reform and capital market reform.
In June, authorities issued a reform plan on improving the exit system for market entities, calling for a better legal system for bankruptcy to clear out "zombie enterprises" that suffered extended losses and outdated production capacity.
As the core of the supply-side structural reform, an established legal system for bankruptcy will help allow the market to play a decisive role in allocating resources, according to Li Shuguang, a professor of law at China University of Political Science and Law.
In an article published Wednesday, Yi Huiman, chairman of the China Securities Regulatory Commission, called for advancing amendments to the Securities Law and Criminal Law, as well as building a class action system with Chinese characteristics to deter unlawful practices in the capital market.
"Reverence for the market is predicated on reverence for the rule of law," wrote Yi.
An environment marked by the rule of law is also necessary for achieving a higher level of opening-up for China's economy, said Zhang.
A landmark foreign investment law and a regulation on optimizing the business environment to come into effect next year both provide the legal bedrock for facilitating foreign investors' access to the Chinese market.
The Foreign Investment Law will serve to further improve the transparency of foreign investment policies and better ensure that foreign-invested enterprises participate in market competition on an equal basis.
The new regulation, released late last month by the State Council, seeks to protect market entities' management autonomy, property rights and other legitimate rights and interests.
To that end, it clarified rules regarding the faster establishment of enterprises, equal market access, solid implementation of tax- and fee-reduction policies, and easing financing difficulties.
The regulation provided a top-down institutional design for improving economic governance with focuses on the implementation of new development concepts, the relationship between the government and the market and the upgrading of the socialist market economy, according to Ning Jizhe, deputy head of the National Development and Reform Commission.
Adjustments will be made to around 1,000 existing legal documents to align with the new regulation on the business environment, according to Ning.
More laws and regulations will be rolled out on optimizing the business climate, drawing on successful experience worldwide, said Vice Finance Minister Yu Weiping.
Seeing China at a critical stage of pivoting toward high-quality development, Zhang calls for better legal definitions and protection in such areas as the system of property rights, a key part of improving the country's basic socialist economic system.
"The maturing of the basic economic system comes with stronger rule of law. This will be a long journey and a dynamic process that requires continuous efforts," said Zhang.