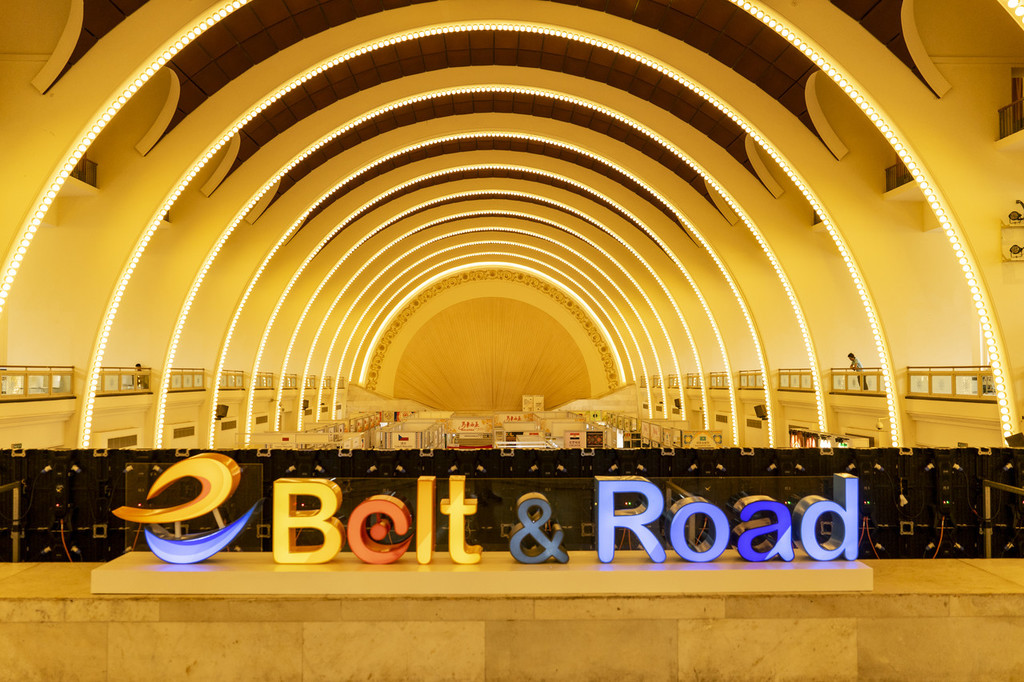 Countries involved in the Belt and Road Initiative are important outlets for exports by Chinese animation companies, according to Song Lei, director of the consulting and planning department at the National Animation Creative Research and Development Center.
In October, the animation series Legend of the Silk Road, which features stories about the ancient trading routes, was shown on China Central Television's children's channel. The series, which will be translated into English and Arabic, will be distributed in countries taking part in the initiative, according to Xinhua News Agency.
In addition, Song said the animation industry in BRI countries is also developing or faces a shortage of production capacity, providing a favorable environment for Chinese animation companies to showcase their work.
Daisy Shang, executive president of Fantawild Group and general manager of Fantawild Animation, said, "The BRI takes full advantage of the existing bilateral and multilateral mechanism that China has with neighboring countries.
"With the existing and effective cooperation platforms, Chinese enterprises are greatly encouraged to actively develop economic partnerships with the Belt and Road countries," Shang said. "For animation companies, this initiative is significant for the sector in China to explore the global market."
Noting that the industry is in its infancy in China, Shang said domestic companies looking for international distribution should initially target neighboring countries to understand the global market, adding that content quality and strategies can then be gradually improved.
At the Asian Licensing Conference in Hong Kong in January, Vikram Sharma, vice-president of Cartoon Network Enterprises, Asia Pacific, at Turner International, said the BRI creates huge opportunities for global licensing businesses.
Fantawild Animation's works have been distributed to 53 countries involved in the initiative, including Russia, India, Indonesia, Malaysia, Sri Lanka, Kazakhstan and Turkey.
In countries such as Turkey and Serbia, its works have also been screened in movie theaters, encouraging international family audiences to enjoy productions focusing on environmental protection, economic growth and friendship.
In Turkey, for example, the first theater screening of Fantawild's Boonie Bears series topped the box-office charts for animated films in the second week of its release. The TV series also became the most popular foreign show on Wow Kidz, a major Indian YouTube animation channel, with single-episode clicks reaching 10 million within seven months of its release.
While it can be difficult to screen animated Chinese shows on mainstream TV stations or major platforms such as Disney, Song said companies can take advantage of livestreaming sites, for instance YouTube and Netflix, which can possibly achieve better results.
"Take Netflix for example. It has cooperated with many Chinese animation companies in the past … so this (exporting to streaming sites) might become a trend," he said.
Fantawild's Shang said successful experiences in Belt and Road countries have helped the company – whose works are available in more than 100 countries – to move toward internationalization.