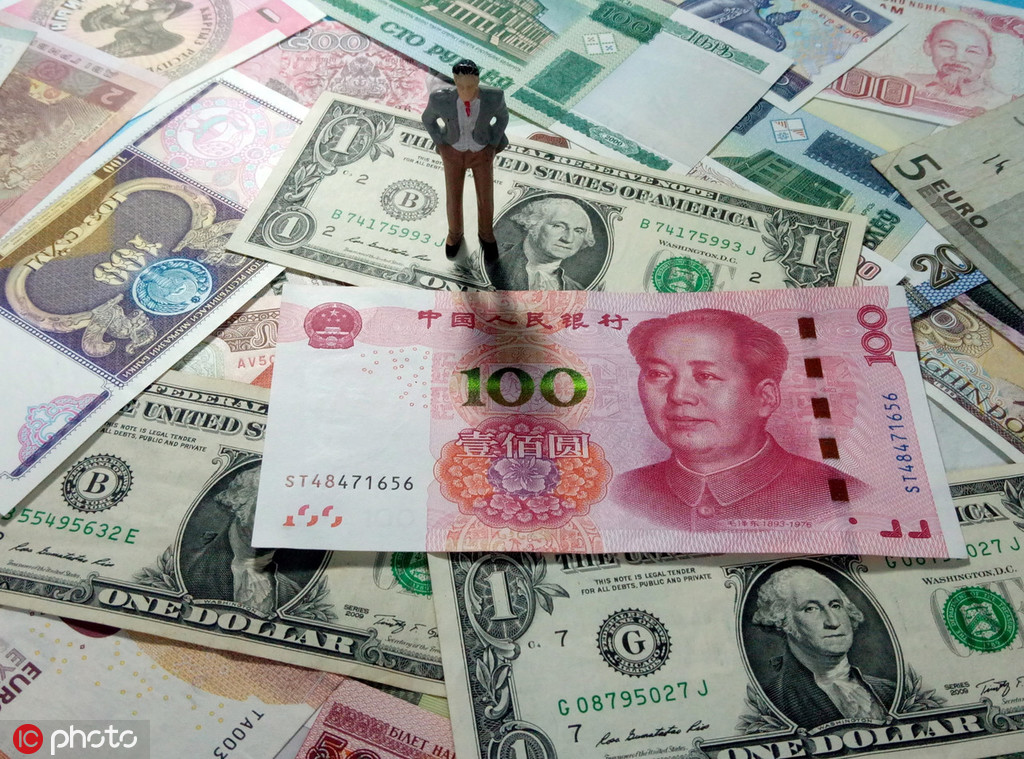 Fears voiced over hackers and loss of privacy
There was a time when cash was king, but a growing number of businesses worldwide are now refusing to accept payment with bank notes or coins.
In the United States, the move toward a cashless society has sparked a backlash amid fears that digital payments marginalize the poor, especially the 8.4 million households-6.5 percent of all households in the country-that do not have a bank account or access to a credit card, according to Federal Deposit Insurance Corp.
The People's Bank of China, the central bank, has cracked down on merchants who refuse to accept cash. But the move comes as the nation's digital economy accelerates, with 1 billion people regularly paying for items on their mobile phones.
Sweden could be completely cashless by 2023, but about 1 million Swedes are not ready for digital payments, according to Christina Tallberg, president of the Swedish National Pensioners' Organization.
Some 600,000 elderly Swedes forced to use digital currency when using a public restroom or parking a car are some of the biggest opponents in the Scandinavian country of a cashless society.
Many banks in Sweden will not handle notes and coins, meaning some elderly people are forced to pay more when they use cash or a check, Tallberg said.
In the US, officials in San Francisco voted on May 8 to require brick-and-mortar retailers to accept cash, joining Philadelphia and New Jersey.
Last month, two major US companies-Amazon and the Sweetgreen salad chain-said they would start accepting cash.
Amazon said it would accept cash at more than 30 of its brick-and-mortar stores, including Amazon Go convenience stores and its bookshops. Sweetgreen will start accepting cash again at all of its 94 locations in Washington by the end of the year.
In 2016, Sweetgreen said it would only accept payment by cards. The move was aimed at improving employee safety by reducing cases of robbery, to cut down on the use of bank security vehicles, use less paper and speed up service.
However, the company said in a statement it had also "had the unintended consequence of excluding those who prefer to pay or can only pay with cash".