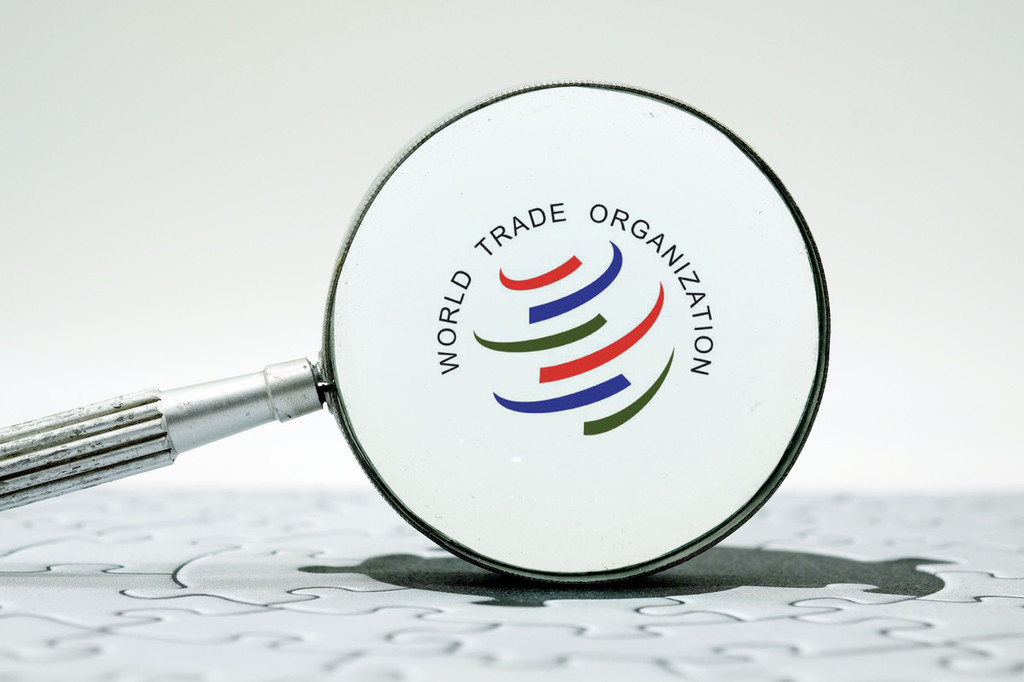 GENEVA – The shutdown of the Appellate Body is a setback but does not signal "the demise" of the World Trade Organization (WTO), said WTO spokesperson Keith Rockwell at a press conference on Monday.
Briefing journalists after the first of a three-day meeting of the WTO's General Council, Rockwell said each Appellate Body member has a mandate and that all will have expired except for one this week after the United States has blocked new appointments since 2017.
The Appellate Body functions as the de facto court of appeals at the WTO and is composed of seven members. At least three members are needed to hear an appeal. With only a sole member left, the Appellate Body will be unable to hear new disputes after Dec 10.
"It's a setback. There is no question about that," acknowledged Rockwell. "But it's not something that's going to result in the organization ceasing to function."
Rockwell recalled that "the WTO is an organization that has been through many crises in its relatively short history".
"Just 20 years ago, we had the Seattle ministerial conference, and the way that ended led many people to predict the demise of the WTO way back in 1999. But as was the case then, I believe it's the case now, the reports of our demise are greatly exaggerated," said Rockwell.
Earlier in the meeting, a draft decision was presented, intended to resolve differences on the urgent matter of the functioning of the Appellate Body. However, no consensus was reached for the approval of the draft decision, due to the opposition of the United States.
"It was not unexpected but was clearly an unfortunate development," said Rockwell.
Many WTO members expressed their support for the draft decision. They underlined their deep concern over the shutdown of the Appellate Body and the negative impact this would have on the WTO's dispute settlement system and the multilateral trading system as a whole.