Boeing (NYSE:BA) and Airbus (OTCPK:EADSF) are looking at a reset on prospects for the commercial aircraft industry, which also affects the order inflows where the focus has shifted from looking who can book most orders in a year to containing the order book. Early on in the pandemic, our monthly coverage for order inflow and deliveries showed us that while deliveries came to a standstill, jet makers were still seeing higher order inflows, which primarily was driven by a strong start of the year for Airbus, but we expected that along the way, we would see that lead diminish as airlines and lessors would throttle back on new orders and cancel orders aligning themselves for a stretched market recovery requiring less aircraft in the near future.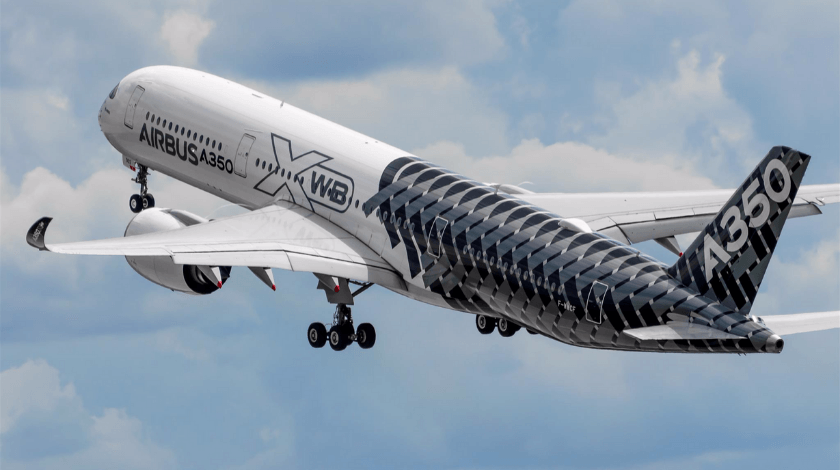 Source: Aviation Invoice
In this report, we will have a look at the orders and deliveries as well as cancellation activity for Airbus during the month of August. While the report seems to be a simple summarizing piece, I spent a considerable amount of time to get all data right and present it in a useful way, including graphics, and we uniquely provide market value estimates contrary to list prices. Subscribers of The Aerospace Forum are given access to a fully interactive infographic built on order and delivery data from Airbus and Boeing, but presented in an interactive and more useful way. If you are interested in reading Boeing's monthly overview for June, you can check it out here.
Airbus commercial aircraft orders in August

Figure 1: Airbus orders August 2020 (Source: AeroAnalysis)
In July, Airbus booked one order compared to four orders last month, but the order inflow exclusively came from a private customer that ordered an Airbus A320neo corporate jet.
During the month, the following changes and cancellations took place:
Chengdu Airlines was revealed as the customer for one Airbus A320ceo.
AZUL Finance, the leasing entity of Azul Linhas Aéreas Brasileiras, took over delivery slots for 13 Airbus A320neos and 5 Airbus A321neos from BOC Aviation.
Shenzhen Airlines was revealed as the customer for two Airbus A320neo aircraft.
Sichuan Airlines was revealed as the customer for two Airbus A320neo aircraft.
China Southern Airlines was revealed as the customer for two Airbus A321neo.
Cathay Pacific converted orders for two Airbus A350-1000 to the smaller -900 variant.
Airbus booked one order during the month and no cancellations. We did see some slots changing hands, but that was about it. While the absence of meaningful order inflow is notable, it should also be noted that this is the second month in a row without order cancellations, reflecting that Airbus is doing a good job in keeping customers on board.
The gross orders for the month are lower in comparison to the 15 orders received in the same month last year. Year to date, net orders stand at 303 vs. 95 last year. So, net orders are still higher, but with COVID-19 having a chilling effect on demand for aircraft, I don't think higher orders in the first months of the year are reflective of what the full-year 2020 will look like since Airbus has been leaning on a single strong month in orders this year, and last year, the order inflow started picking up late in the year. At the same time, the net orders have been holding stronger than previously anticipated.
Airbus commercial aircraft deliveries in August

Figure 2: Deliveries Airbus July 2020 (Source: AeroAnalysis)
For 2020, the European jet maker expected 880 deliveries. However, amidst the COVID-19 outbreak resulting in significantly lower near-term demand for aircraft, Airbus has removed its financial guidance as well as its delivery target while slashing production rates for the Airbus A320 to 40 aircraft per month, two aircraft per month for the Airbus A330 and six aircraft per month for the Airbus A350.
In July, Airbus delivered 39 aircraft, down 10 units from the prior month:
No Airbus A220 deliveries were recorded.
Airbus delivered 35 Airbus A320 aircraft, 3 Airbus A320ceo and 32 A320neo family deliveries.
Airbus delivered two Airbus A330 aircraft, one Airbus A330-200 for tanker conversion and one Airbus A330-900 to CIT Leasing to be operated by Orbest.
Airbus delivered two Airbus A350-900 aircraft.
No Airbus A380 deliveries were recorded.
What we see is that, as expected, the delivery profile has been dented significantly. In previous months, I considered it a small positive that month over month, there was a recovery visible in the delivery volumes. August, however, was a different story as deliveries were 10 units lower. On a positive note, there were wide body deliveries again, but that out of four wide-body deliveries, one aircraft was an intra-company delivery for tanker conversion leaving Airbus with one Airbus A330 family delivery and two Airbus A350 deliveries. The small share of wide body deliveries shows the challenging nature of this segment as restoring international long haul connections is slower paced than domestic connections. Compared to August last year, deliveries decreased by two units, representing a $700 million decline in delivery value. So, the decline of two units really isn't that big, but the small share of wide-body aircraft in the delivery mix does result in a significantly lower delivery value.
Year over year, we do see the pain Airbus is suffering, and month over month, we also saw a decline in delivery volumes. Whether that sequential decline is related to the crisis is not certain, because last year we saw August deliveries also being lower compared to the previous month. Comparing the 2019 and 2020 year-to-date numbers, we see deliveries fell from 500 to 284 and the value decline was $16.8B.
Book-to-bill
The book-to-bill ratio typically is expressed in terms of gross units by jet makers. This also is the number we show in the infographic. However, it should be taken into account that cancellations and conversions also take place. For August, the gross ratio was close to 0 as there was only one order and 39 deliveries. Also in terms of value, that one order didn't do a lot to the book-to-bill ratio. While we continue mentioning the book-to-bill figures, it is important to realize that this figure does not capture the downward pressure on deliveries as well as orders.
Year to date, the gross book-to-bill ratio is 1.3 on a unit basis 1.2 on a value basis. Those book-to-bill ratios are declining and show that gradually the impact of the strong start of the year is tapering.
Conclusion
In August, we saw Airbus logging only one order, but the bigger positive was that the European jet maker is keeping the cancellations at a relatively low level. For the remainder of the year, I do expect that lower order inflow will eventually lead to Airbus trailing last year's order numbers, but for now, I am keeping my eye on cancellations and deliveries. Cancellations are not looking extremely high at the moment, but deliveries are showing the true pain of the crisis as deliveries have fallen by over 40%. So, that delivery decline is something we will continue to observe as it gives us a better impression on where Airbus is heading with its production rates, and it gives a sense of how willing airlines are to accept new aircraft. For now, I'd say that things aren't going great, but Airbus is managing the order book quite well where we see the biggest changes in the order books are deliveries being delayed rather than being cancelled.
*Join The Aerospace Forum today and get a 15% discount*


The Aerospace Forum is the most subscribed-to service focusing on investments in the aerospace sphere, but we also share our holdings and trades outside of the aerospace industry. As a member, you will receive high-grade analysis to gain better understanding of the industry and make more rewarding investment decisions.
Disclosure: I am/we are long BA, EADSF. I wrote this article myself, and it expresses my own opinions. I am not receiving compensation for it (other than from Seeking Alpha). I have no business relationship with any company whose stock is mentioned in this article.