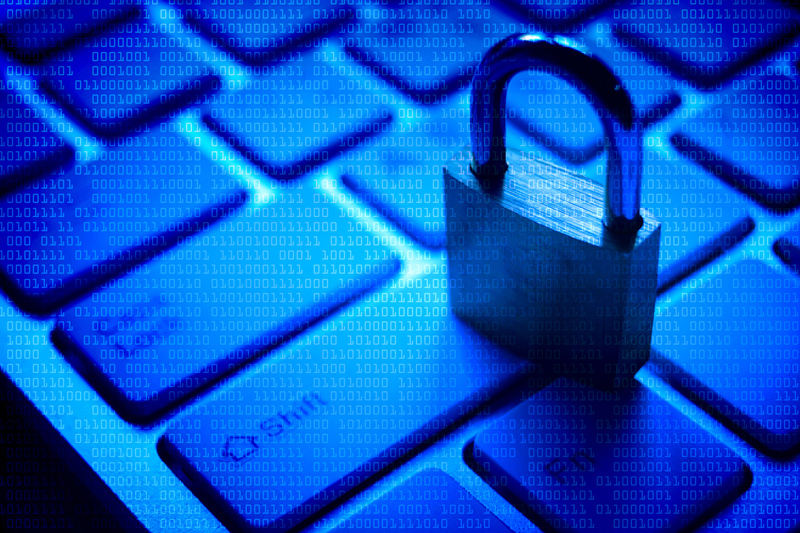 Policing internet content and platform liability get more complicated with every passing day. The social media tech giants pretend they are not really responsible, unless they want to be — or they do not like your politics — or they are frightened of being prosecuted and fined for supporting terrorism. What happens when the giants decide that an election outcome must be decided in one way, and that anyone reporting or asking questions about a different outcome must be banned and suppressed? (Image source: iStock)
We have good news: Terrorists were stopped from exploiting the Internet and a state university event to propound their violence-inspiring, hate-filled rhetoric. Ten days ago, several online news and social media fora sounded the alarm over San Francisco State University (SFSU) hosting the terrorist Leila Khaled on September 23, 2020 via an Internet-based open classroom event. The occasion was described as "a historic roundtable conversation with Palestinian feminist, militant, and leader Leila Khaled, followed by Q&A discussion with students, activists, and scholars."
Billed as "Whose Narratives? Gender, Justice, & Resistance: A conversation with Leila Khaled," the event featured at least three other terrorists from the Weather Underground, Black Panthers and an advisor to Hamas. Today, the good news with which we are following up is that Khaled and the other terrorists did not win.
While Khaled is not a specially designated terrorist, the Popular Front for the Liberation of Palestine (PFLP) is a designated organization — and Khaled is a member of the terrorist organization's politburo. Because the online event was an Internet open classroom, there were no specific issues related to her physical admissibility to the U.S. Khaled has spoken in Europe several times (including at an EU conference in Brussels in 2017) but the same year, was denied entry to Italy.
Khaled was invited by the roundtable organizer, Professor Rabab Abdulhadi of the SFSU Arab and Muslim Ethnicities and Diasporas (AMED) program. She has a long history of Palestinian, anti-Jewish activism, including establishing ties between SFSU and Hamas-affiliated universities. In 2014, she led a university-funded delegation of academics to the Middle East, where it met with Leila Khaled and Sheikh Raed Salah, "leader of the northern branch of the Islamic Movement in Israel who has funded the terrorist organization Hamas." Co-sponsors of the event included the Marxist Workers World Party and leading BDS organization Al-Awda — The Palestinian Right to Return Coalition, which has called for the elimination of Israel and earlier this year had its GoFundMe account terminated on account of its anti-Semitic views.
Here is the good news: First, Zoom, then Facebook, and finally YouTube rejected hosting the terrorists. Zoom sent the following statement to The Lawfare Project:
"Zoom is committed to supporting the open exchange of ideas and conversations, subject to certain limitations contained in our Terms of Service, including those related to user compliance with applicable U.S. export control, sanctions, and anti-terrorism laws. In light of the speaker's reported affiliation or membership in a U.S. designated foreign terrorist organization, and SFSU's inability to confirm otherwise, we determined the meeting is in violation of Zoom's Terms of Service and told SFSU they may not use Zoom for this particular event."
As one might expect, the SFSU president, Lynn Mahoney, conjured up an excruciating statement rationalizing virulent anti-Semitism:
"Zoom's cancelation of the event will be deeply wounding to some members of our community who will feel themselves and their dissent silenced once again, just as the participation of Leila Khaled in a class panel discussion is deeply wounding to others in our community. We cannot embrace the silencing of controversial views, even if they are hurtful to others."
Where does one go to have their Internet event cancellation deep wounds treated?
Some would argue a First Amendment or international Internet freedom case supporting the "right" of Khaled to contaminate the already poisoned minds of the students and faculty at SFSU. Material cooperation with atrocities — in this case, terrorism — explodes that argument. We cannot glorify or promote atrocities.
Corporate America, and especially the Internet tech giants, do not see it that way. Consider the multi-billion-dollar Internet pornography industry that exploits and denigrates human beings through exploitation, child abuse and trafficking.
In the case of Khaled, the other terrorists and their supporters, we can be satisfied that Zoom, Facebook and YouTube did the right thing, even if they did so for the wrong reasons. The corporate counsels were probably looking at the legal exposures and liabilities for charges of "material support to terrorist organizations" (18 US Code § 2339A) when they made their recommendations, not thumbing through the Summa Theologica of Thomas Aquinas. That's okay. Sufficient awareness and pressure were brought to bear by a legion of organizations, activists and ordinary citizens to make the tech firms, SFSU and senior U.S. government officials aware of what was planned and how it needed to be stopped. It happened.
An interesting legal question or two popped-up along the way, right at the intersection of free speech and technology. Corporate standards for content and how Internet platforms engage in editorial decisions over content material (they supposedly are not responsible for) is increasingly becoming a point of contention. Policing content and platform liability get more complicated with every passing day. The social media tech giants pretend they are not really responsible, unless they want to be — or they do not like your politics — or they are frightened of being prosecuted and fined for supporting terrorism. In this circumstance we have a victory.
Thinking more broadly, one can imagine how the same techniques could be employed and justified to suppress the speech of domestic political opponents of the social media tech giants. What happens when the giants decide that an election outcome must be decided in one way, and that anyone reporting or asking questions about a different outcome, a different way, must be banned and suppressed? Perhaps we will find out.
Democratic political operatives are already feeding the "Don't Fall for the Red Mirage" storyline — suggesting a Trump landslide on election night is "fake" and that "all of the ballots must be counted." This narrative suggests that there is no way there could actually be a legitimate victory by the candidate they do not like and that election night becomes election month. The Left wants to count and count and count until they get a number that beats Trump.
Suppose Trump declares victory? Is that "fake news?" Does Trump's Twitter feed get cut? What about the Trump campaign's social media accounts? You see how this all plays out, of course.
Chris Farrell is a former counterintelligence case officer. For the past 20 years, he has served as the Director of Investigations & Research for Judicial Watch. The views expressed are the author's alone, and not necessarily those of Judicial Watch.
© 2020 Gatestone Institute. All rights reserved. The articles printed here do not necessarily reflect the views of the Editors or of Gatestone Institute. No part of the Gatestone website or any of its contents may be reproduced, copied or modified, without the prior written consent of Gatestone Institute.