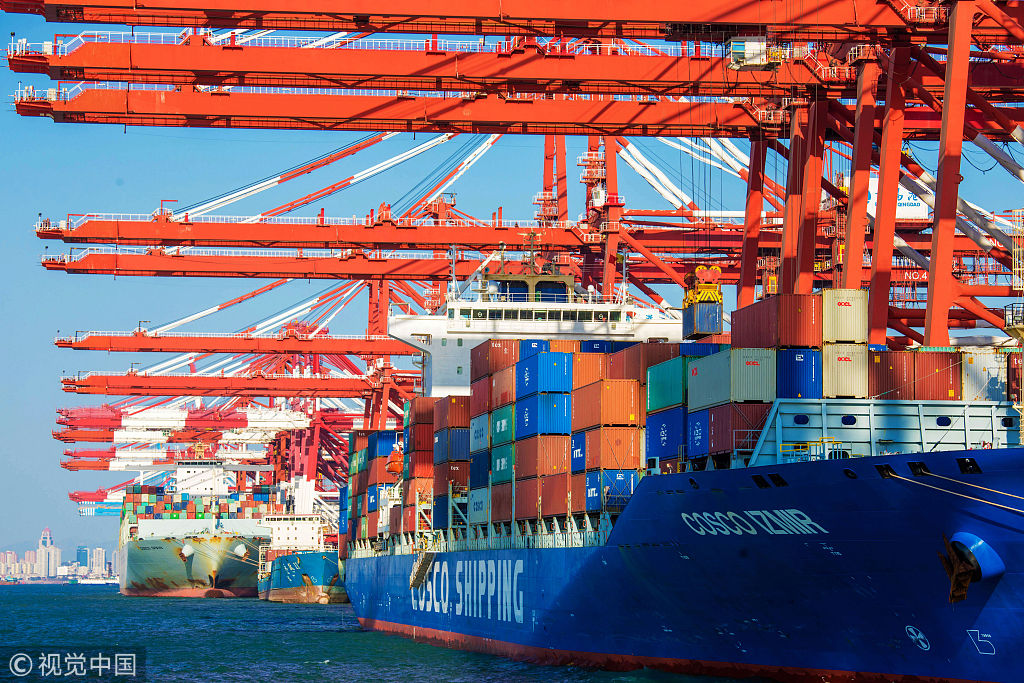 QINGDAO – China has set up 961,000 foreign-invested enterprises by the end of 2018, with its actual use of foreign capital reaching $2.1 trillion, said a report released by the Ministry of Commerce.
The report was issued at the first Qingdao Multinationals Summit, which kicked off Saturday in Qingdao in East China's Shandong province with a total of 115 Fortune 500 companies and 197 industry leaders attending.
The report said that as important participants, witnesses and beneficiaries, multinationals have played positive roles in China's 40-plus years of reform and opening-up. For 27 years in a row, China has attracted more foreign investment than any other developing countries.
Although accounting for less than 3 percent of total companies in China, the foreign-invested enterprises have become an important player in the Chinese economy, contributing nearly half of the country's foreign trade, a quarter of the output value and profits of industrial enterprises and a fifth of tax revenue, according to the report.