The current set-up is very bullish for REIT investing:
Valuations are at a near 10 year low.
Interest rates have hit 0%.
Rent collection rates are surging.
Dividends are gradually returning.
And yield spreads are the largest ever, outside of 2008-2009: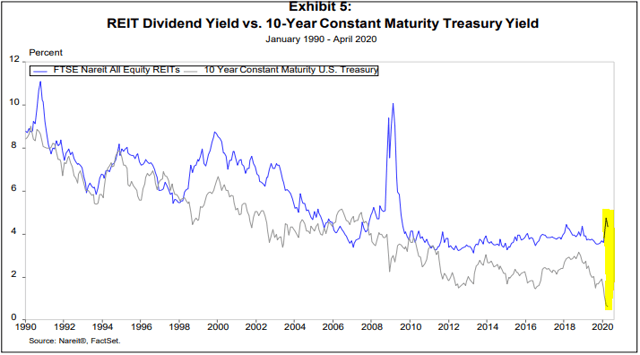 As we put this crisis behind, we expect yield-starved investors to rush back to the REIT market and push valuations to new all-time-highs.
You could invest in a REIT ETF (VNQ; IYR) and be done with it. However, you would be potentially leaving a lot of money on the table. As we discuss in our Course to REIT investing, REIT ETFs suffer many flaws. They are heavily exposed to overpriced large cap REITs. They invest in a lot of poorly managed REITs with conflicted interests. And they blindly invest in challenged sectors such as retail, office, and hotels.
We believe that REIT ETFs will enjoy strong returns in the recovery, but we think that active investors can do even better by being selective. At High Yield Landlord, we have cherry-picked the ~24 best opportunities for our Core Portfolio to generate superior income today and higher total returns in the long run: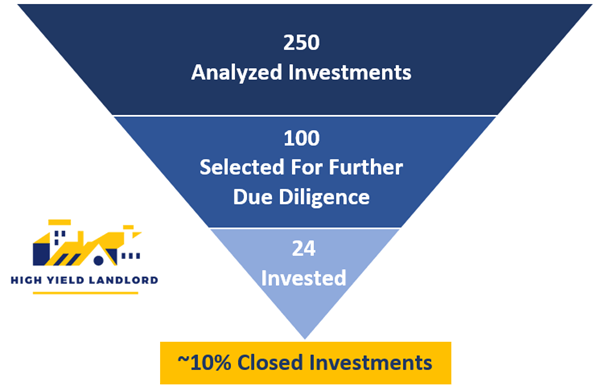 We recognize that "not all REITs are created equal." We skip the bad apples that cannot be trusted due poorly structured balance sheets and conflicted management teams. We also avoid overpaying for REITs by paying close attention to current net asset value and future growth prospects.
We call this the "Landlord" approach to REIT investing because we buy REITs as if we were buying rental properties. We look for high and sustainable income and always try to get a good deal. Money is made at the acquisition by buying at below fair value.
Below we discuss two REITs that we are buying at High Yield Landlord. We expect them to double in in the recovery.
iStar (STAR): 3.6% Yield and >100% Upside Potential
We recently opened a new position in STAR, which we view as the best vehicle to gain exposure to ground leases at a deep discount.
But what are ground leases?
Ground leases represent the ownership of a piece of land and the lease of it to a tenant who then builds and operates a property on it. The lease terms are exceptionally long at up to 99 years, and upon expiration of the lease, the ownership of all the improvements revert back to the land owner at no additional cost. So as the ground lease investor, you are the owner of the land and earn rents paid by a tenant that is given the right to use the land for a pre-determined period of time.
Ground leases are commonly considered to be the safest type of real estate investment because:
Senior: Ground rent payments are senior to everything, even loan payments on the improvements.
Long Term: The lease terms are exceptionally long and commonly protected against inflation.
No Maintenance: The land owner has zero responsibilities and all expenses are borne by the tenant who owns the improvements until the expiration of the lease.
Protection Against Defaults: Finally, in case the tenant defaults on the lease, the land owner receives all the improvements for free.

STAR is the manager and largest owner of Safehold (SAFE), which is the only pure-play Ground Lease REIT in the world.
Now the interesting thing is that STAR's ownership in SAFE is deeply discounted in the market. STAR owns 2/3 of SAFE, which has a $2.7 billion market cap. Yet, STAR only has a $0.9 billion market cap, which represents only 50% of the value of its ownership in SAFE alone.
And there's more. STAR also owns a vast portfolio of other properties and loans. In total, we estimate that STAR is currently undervalued by at least 50%, but possibly much more.
The management is aware that STAR has become deeply undervalued and this is mostly due to its complex asset base. As such, they have set a simple, but effective plan to simplify the business by selling non-core assets, paying down leverage, and refocusing its business model on ground leases: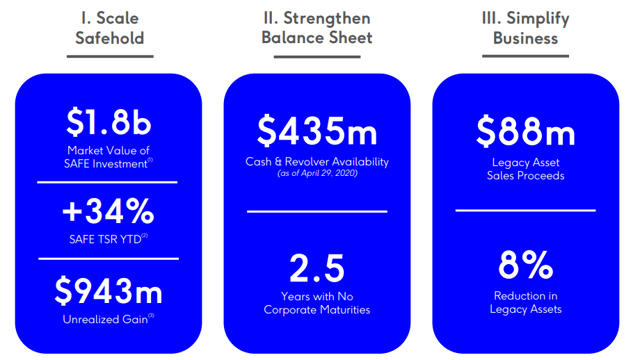 We believe that this will help STAR unlock significant value for shareholders. Jay Sugarman, the CEO of the firm is also one of the largest shareholders with a $27 million stake in the company. In reality, this stake is probably worth 2-3x more than that and therefore, you can bet that he is motivated to unlock value.
Even despite the recent crisis, STAR just hiked its dividend by 10%, bringing its dividend yield closer to 4%. In comparison, SAFE's yield is only 1.3%.
Put simply, we view STAR as a way to gain deeply discounted and higher yielding exposure to SAFE, a very attractive vehicle on its own.
Ground leases owned by STAR, indirectly through SAFE: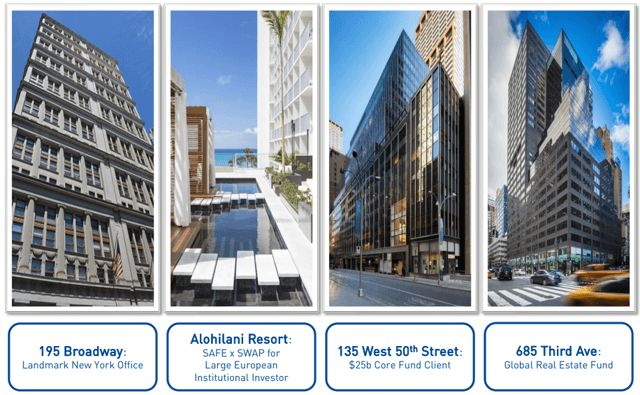 Simon Property Group (SPG): 8% Yield and >100% Upside Potential
We also recently increased our position in SPG, which is the largest mall REIT in the world.
Malls… Have you lost your mind?
Today many malls are dying, but these are not the Class A malls owned by SPG. In fact, Class A mall REITs SPG, MAC and TCO reported new record high sales per square foot and rents in 2019. They have and will continue to co-exist with Amazon (AMZN) because they serve very different needs.
Today, Class A malls represent only ~25% of the mall sector, and as the remaining 75% becomes smaller, it will lead to lower competition for the higher quality malls that survive the crisis.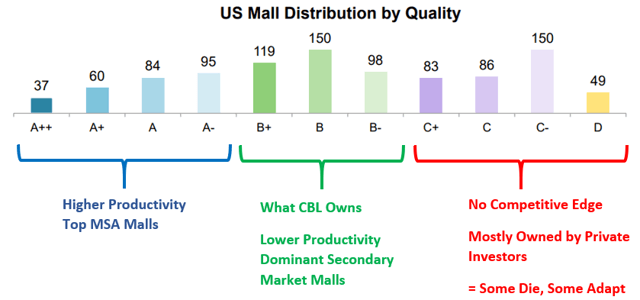 Imagine that a city has 3 major malls. One of them is clearly the highest quality mall, but then there are also two lower quality malls that are competing for customers.
Now suddenly, the lower quality malls die, and the higher quality mall is left on its own. It leads to consolidation of traffic and the higher quality mall becomes the "only-game-in-town".
We expect retailers to close a lot of stores at lower quality malls and reposition themselves towards higher quality malls which will serve as their flagship store and fulfillment center in major demographic hubs.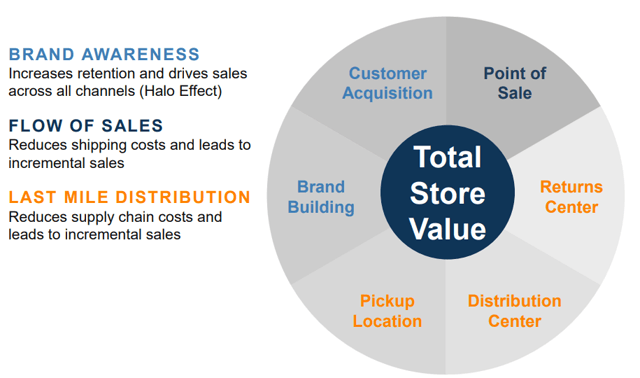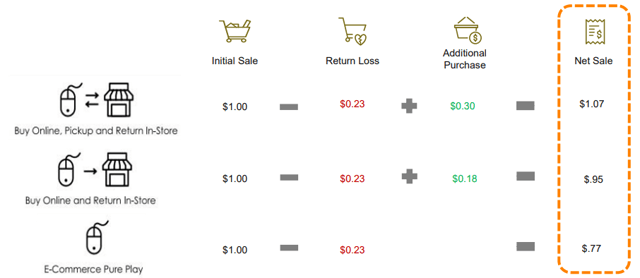 To be clear, Class A malls will also suffer a big hit in the short run. However, we believe that this crisis will benefit them at the cost of lower quality malls in the long run.
It will lead to less mall supply and traffic consolidation.
It will lead to retailers repositioning towards higher quality malls.
And finally, it will allow high quality malls to finally get rid of weak retailers that have hurt malls for years. Replacing a failing Sears (OTCPK:SHLDQ) or J.C Penny (OTCPK:JCPNQ) with other uses such as apartments and restaurants will lead to more traffic to the entire mall, more sales, and higher rents in the long run.
We are confident that well-located class A malls with diverse uses, combining high quality retail with entertainment and services will fully recover and thrive again.
Yet, SPG is priced at an estimated 70% discount to NAV and just 5x normalized cash flow. This is particularly surprising when you consider that SPG has an A-rated balance sheet and a long track record of excellent shareholder treatment. SPG's executives have bought more than $20 million worth of shares over the past months and we are buying more too. It may sound "too-good-to-be-true", but we expect SPG to double or even triple our money in the recovery.
The last time SPG was so cheap, it was in the aftermath of the great financial crisis and it more than tripled in the following two years:
This was a period of rapid growth for Amazon (AMZN) and other e-commerce companies. Yet, it did not prevent Class A malls from growing sales and rents up until the recent crisis.
Today, SPG is again very discounted. It owns a higher quality portfolio. And it has a much stronger balance sheet. Therefore, we expect similar strong returns coming out of the 2020 crisis.
Class A mall owned by SPG:
Bottom Line
STAR and SPG are two exceptional opportunities among many others. We expect them to double in the recovery because they are so deeply discounted at the moment.
In a recent interview, billionaire investor Howard Marks noted that "out-of-favor" sectors will make the "big money" in the coming years. He also added that REITs are among his favorite opportunities.
We couldn't agree more. At High Yield Landlord, we are heavily investing in "out-of-favor" sectors to maximize gains in the recovery. Our Portfolio currently holds 24 cherry-picked opportunities that are similar to STAR and SPG, but cover other market sectors to afford greater diversification.
What Else Are We Buying?

We are sharing all our Top Ideas with the 2,000 members of High Yield Landlord. And you can get access to all of them for free with our 2-week free trial! We are the #1 ranked real estate investment service on Seeking Alpha with over 2,000 members on board and a perfect 5 star rating!


You will get instant access to all our Top Picks, 3 Model Portfolios, Course to REIT investing, Tracking tools, and much more.
We are offering a Limited-Time 28% discount for new members!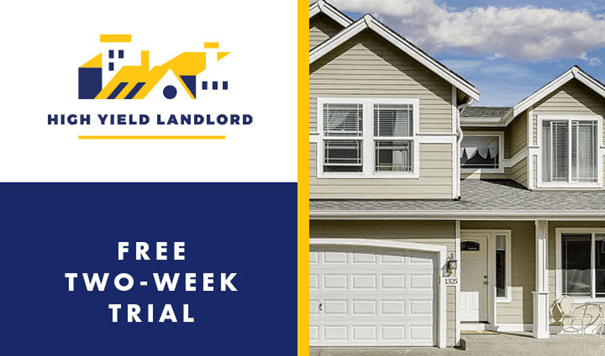 Disclosure: I am/we are long STAR; SPG. I wrote this article myself, and it expresses my own opinions. I am not receiving compensation for it (other than from Seeking Alpha). I have no business relationship with any company whose stock is mentioned in this article.
Editor's Note: This article covers one or more microcap stocks. Please be aware of the risks associated with these stocks.